#IBMCodePatterns, a developer's best friend.
#IBMCodePatterns provide complete solutions to problems that developers face every day. They leverage multiple technologies, products, or services to solve issues across multiple industries.
Click here to know more
Advertisements
Qualcomm may have already started work on its next flagship platform. Winfuture.de has spotted listings of the Snapdragon 845 (SDM845) along with other upcoming chipsets like the Snapdragon 660 (SDM660) and Snapdragon 630 (SDM630) on the company's own website. The listings have since been removed.
Previous reports had suggested that the company was working with Samsung on a flagship-grade chipset for use in the Galaxy S9. The chipset will reportedly be manufactured by either Samsung or TSMC and will most likely use a 7nm fabrication process. Qualcomm's current flagship platform, the Snapdragon 835, uses a 10nm fabrication process.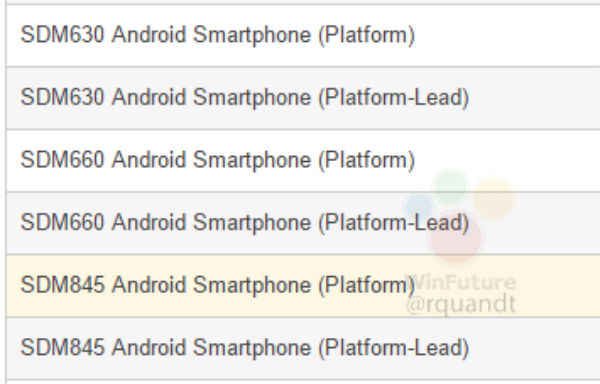 Qualcomm is expected to unveil its Snapdragon 660 platform tomorrow. The platform will most likely replace the Snapdragon 653 and is tipped to be manufactured using the 14nm manufacturing process. The Snapdragon 653 is expected to feature two clusters of cores comprising of four cores each. Rumours suggest that four of these cores might be Kryo 280 cores, which are currently being used in the Snapdragon 835. It is expected to support UFS 2.1 storage and dual-channel LPDDR4 RAMs with max clock speeds of 1866MHz. It is also expected to features the new Adreno 512 GPU.