The Yota 3 is tipped to be powered by Qualcomm's Snapdragon 625 platform and like previous devices, it is expected to feature a secondary e-ink display
YotaPhone was known for its unique devices that offered a secondary e-ink display at the back. After a long absence, it looking the company may be planning to make a comeback with a new device called the Yota 3. Now, a user of Russian social media website, VK.com called Yotaphone Club, has posted press images of the upcoming device. As with its previous devices, the phone seems to have two displays, with the one in the back being an e-ink display.
The upcoming device is tipped to be powered by Qualcomm's Snapdragon 625 platform with 4GB of RAM, it is expected to be available in two variants, one with 64GB of storage, and another with 128GB storage. While it may have a two screens, it may not come with a dual-camera setup. The phone is expected to come with a single 12MP camera at the back, with a 13MP camera at the front.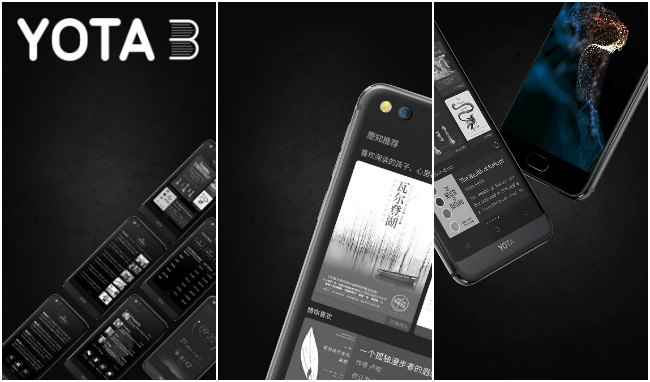 The idea behind the e-ink display is that users would have the option of using it instead of the main display. While the display may be monochrome, it uses very little battery power and if fine for reading books or web pages. E-ink displays are usually used by e-readers such as Kindle devices.
Other manufacturers have also experimented with secondary display. The most recent example is of Meizu's Pro 7 series that was launched a few weeks ago. At the back of the device is a small 2-inch display that is located just below the rear camera. However, unlike the YotaPhone, the display was coloured. LG also experimented with a secondary display in the V10 and V20 smartphones, but positioned it just above the main display. It was used to display notifications and quickly access apps. However, with the upcoming V30, LG may not offer this feature anymore.