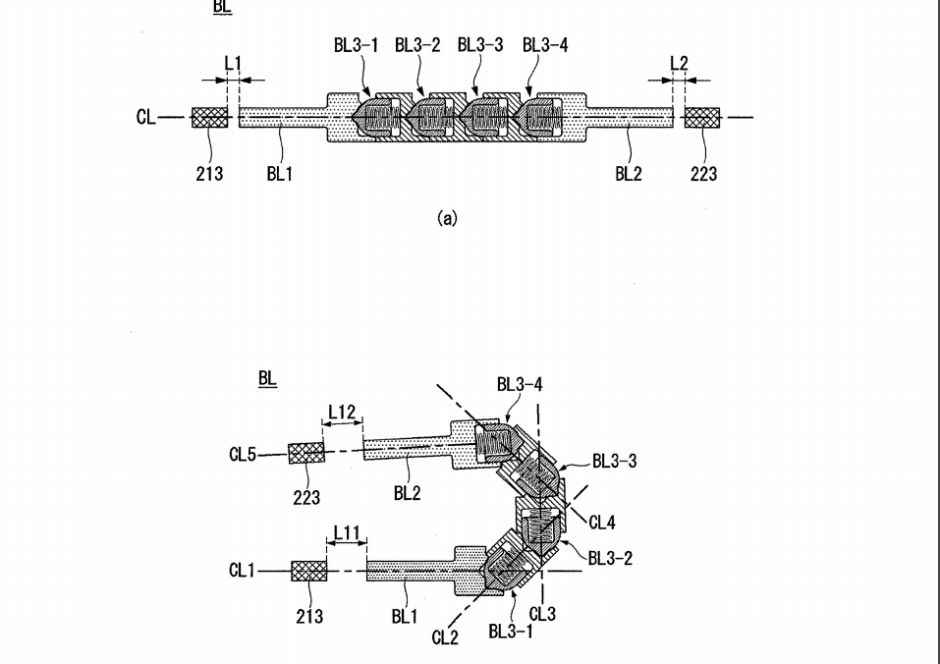 HIGHLIGHTS
The hinge mechanism will reportedly have a varying length to prevent the damage to the display caused by frequent bending.
A lot of technology conglomerates are competing to develop a foldable smartphone but none has come near to perfect the design that does not raise the questions on the durability of the display. The companies are still searching for a solution to stop the damage caused to the display by its repeated bending. Motorola claimed to find a solution by using a heat element to prevent distortions in the display. Now LG has come up with a solution to enable frequent bending of the screen without damaging it.
In a patent application titled 'Mobile terminal' that has been approved by United States Patent and Trademark Office (USPTO), shows that LG will use a hinge mechanism that moves and has a varying length, depending on whether the device is further folded open and closed. According to the patent, the outer part will stretch and become longer when the device is folded and it will prevent display damage during the folding process.
The patent also showed that the smartphone has a borderless design. Also, there are two antennas, two speakers and two microphones, which are placed on the top and bottom of the smartphone. The camera is located on the outside near the hinge which means users can take a picture without unfolding the phone. Earlier, LG won a patent for a foldable smartphone equipped with dual displays and a 3.5mm headphone jack. The patent was awarded by World Intellectual Property Organisation.
LG joins the fray with Samsung, Apple, Motorola and Huawei that are developing a foldable smartphone. While Samsung is reported to launch the device rumoured as Galaxy X at MWC 2019, Apple is expected to launch such device in 2020. Nothing much is known about Huawei and Motorola's plan but they seem to working in this direction since a long time.