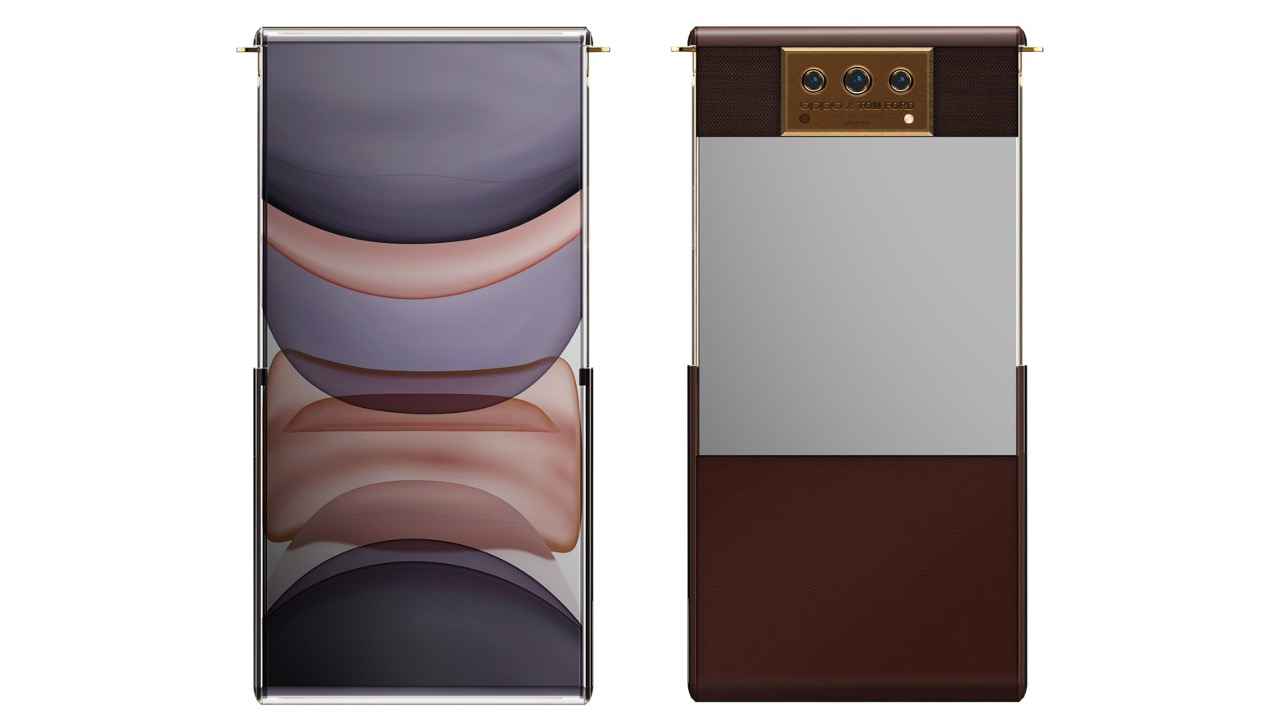 HIGHLIGHTS
Oppo X Tom Ford revealed in new patent pictures

Oppo X Tom Ford is a silder phone with rollable display

No official word on the launch of Oppo X Tom Ford
Oppo X Tom Ford has been revealed in patent pictures filed with the China National Intellectual Property Administration (CNIPA) that shows a slider design with a rollable screen. This looks to be a special edition of the Oppo X (2021) that was unveiled during the Oppo Inno Day 2020 held in November. However, the concept revealed earlier extends horizontally, while the Tom Ford edition is seen to slide vertically. The pictures also reveal an engraving on the camera module that says "Oppo X Tom Ford Design For Concept Shakira".
The Oppo X Tom Ford edition has a square form factor that extends to a large-screen smartphone. The back cover of the phone seems to be clad in leather giving a premium finish while the camera module has golden accents with three cameras and a flash. Interestingly, the phone does not have a notch cutout for the front-facing camera which increases the possibility for an in-screen sensor. According to a report by LetsGoDigital, the Oppo X Tom Ford slider phone can extend to around 80% in height, however, the screen size remains a mystery for now.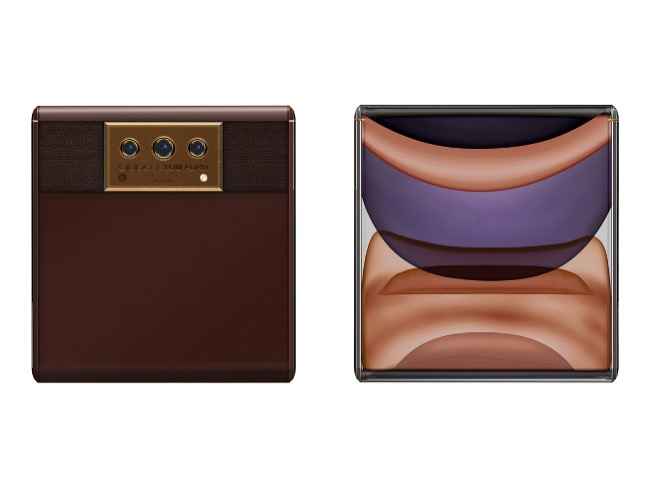 The phone has a rounder design and has two golden tabs that can be pulled out to hang it from your neck as a fashion accessory. The phone has been designed in collaboration with American fashion designer Tom Ford. It seems to have a metal chassis and the SIM tray is situated on the sides and is accessible when the phone is extended.
There is no official word on the launch of the Oppo X Tom Ford anytime soon and since this is a patent listing it is likely that the final product has gone through some changes. Nevertheless, the company did give us a glimpse of its rollable concept smartphones in November with the Oppo X (2021). Another report filed by MySmartPrice has the full patent application filed by Oppo and you can have a look at it here.
The Oppo X (2021) features a variable OLED screen that can extend from 6.7-inches to 7.4 inches horizontally. The company claims that Oppo X 2021 does not have hard folding involved which leaves no room for creases to be formed. There's no word on a commercial roll-out of the Oppo X 2021 given that it is a concept product. You can read more about it here.