OPPO has tipped to launch its Find X3 Series in March. The phone is expected to cost between EUR 400 to 1,200. The company is expected to launch an Oppo A-series phone as well.
The folks over at Oppo have been keeping themselves busy with a lot of smartphone launches, and it's no secret that the company is preparing to launch a few more devices over the next couple of months. Now, a fresh leak by 91mobiles has revealed some key details of the devices in the Find X3 series.
Oppo Find X3 Series
The upcoming Find X3 line-up is tipped to launch on March 11 and will include the Oppo Find X3 Pro, Find X3 Lite, and Find X3 Neo models. The Oppo Find X3 Pro 5G will be the flagship offering in the series, and it is said to be available in a single variant featuring 12GB of RAM and 256GB storage. The device is expected to be priced between EUR 1,000-1,200. It will be available in Blue, White, Orange, and Black colour options.
The Oppo Find X3 Pro 5G is said to be a very capable device with flagship specs like a 6.7-inch QHD+ display with a 120Hz refresh rate, a Snapdragon 888 processor, a versatile quad-camera setup, and more. You can learn more about the device and its leaked specs here.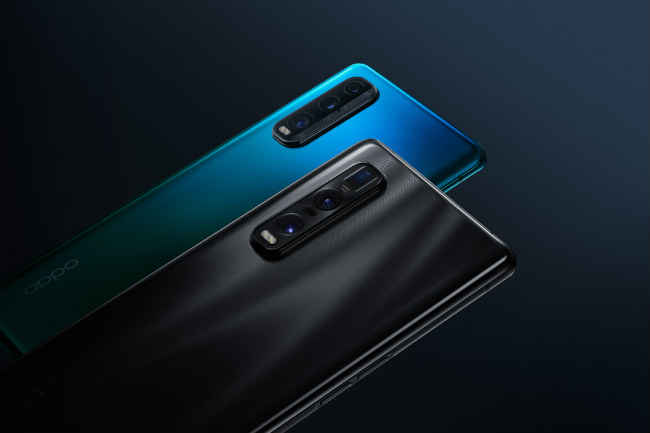 The Oppo Find X3 Neo is next inline, and it is expected to be priced between EUR 700-800 for the 12GB + 256GB variant. That roughly translates to about Rs 62,000 approx As for the color variants, you can expect to see the Find X3 Neo in Silver and Black hues. Lastly, we have the Oppo Find X3 Lite. It is expected to be priced anywhere between EUR 400-500 (Rs 35,000 - Rs 47,000) for the 8GB+128GB variant, and you'll be able to choose between Blue and Black colours for this model.
Oppo A54 5G and A94 5G
In addition to the Find X3 series, we also have some info on Oppo's A-series budget phones. We are looking at some info on the Oppo A54 5G and the Oppo A94 5G models, and they are expected to be priced between EUR 200-300 and EUR 300-400 respectively. These phones, as the pricing suggests, are aimed at more budget-conscious buyers. The Oppo A54 5G is said to come equipped with specs like a 90Hz panel, 48-megapixels quad-camera setup, a 5,000 mAh battery, and more. We don't know much about the A94 5G just yet, but we hope to learn more about both of these devices as we get closer to their release date.