A few days ago, Oppo became the first company to test a call on a 5G network and is now one of those companies who have unveiled a prototype of a 5G smartphone. At the recently concluded Global Partners Conference in Guangzhou, the Chinese company showcased an Oppo Find X 5G engineering sample. Oppo says that said it would work together with industry partners worldwide to develop a new 5G ecosystem.
Oppo says that the Find X prototype is fitted with Qualcomm's Snapdragon 855 SoC and X50 5G modem. At the event, Oppo demonstrated 5G data connectivity and applications, including browsing, online video replay and video call using the prototype. "We are confident Oppo will be one of the first companies to launch commercial 5G smartphones in 2019," Brian Shen, Oppo Global Vice President and President of China Business, claimed.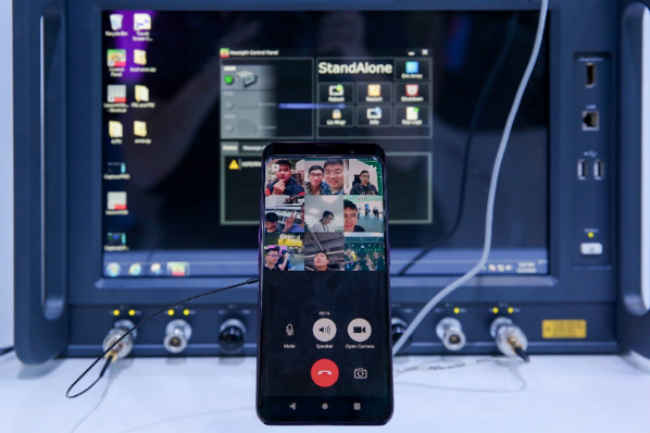 Oppo says that is has been working on 5G standards, product R&D and the exploration of applications since 2015. In May this year, Oppo completed the world's first 5G 3D video call featuring structured light technology and proposed the concept of "Ubiquitous Reality", it claimed. OPPO then completed one of the world's first 5G signaling and data connections on a smartphone in August and became the first company to complete a 5G Internet access test on a smartphone in October.
Recently, it made world's first multiparty video call on a smartphone via 5G network. The company said that it made the the call on WeChat using a 5G network. Oppo said that engineers from six Oppo R&D centres situated in different parts of the world participated in the video call at 12:57 am China time. Oppo also released a footage of the video call which was made through an Oppo R15 Pro smartphone with 5G capabilities. The call was claimed to have lasted for more than 17 minutes on the network having a bandwidth of 100 MHz.