Huawei and Honor are known to make stellar devices. Their designs are a class apart and there is rampant innovation in their imaging prowess. Yet, the user interface of the company's smartphones powered by EMUI isn't all that refined. While the UI is packed with features, it's far from being aesthetically pleasing like MIUI or stock Android. But fret not, because Huawei has announced an OpenKirin project that allows users to switch over to three custom ROMs based on stock Android — LineageOS (that was born out of the demise of Cyanogenmod), Resurrection Remix OS and Carbon OS.
The project is currently limited to only 17 phones that includes devices running on Kirin 970, Kirin 960, Kirin 659, Kirin 658 and Kirin 655. You can see the full list of supported devices in the images below.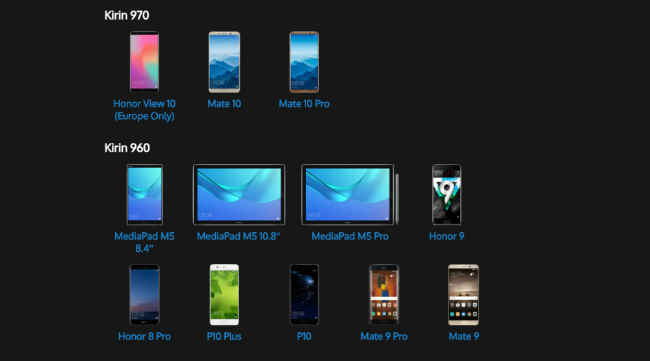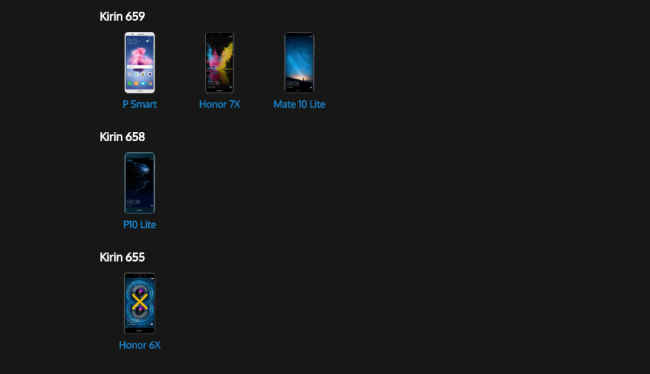 All the supported phones run on EMUI 8 that has support for Android's Project Treble which allows for quicker updates from OEMs. Project Treble will help these custom ROM makers to also push out updates faster to these devices.
Users can flash their devices with the supported custom ROMs. Details of flashing the ROM are available in the OpenKirin website. For now, you will have to request a bootloader unlock code from Huawei. Be warned that the bootloader unlocking service is only open till July 22, so you better act quickly on it. There might be alternative ways to unlock the bootloader after Huawei shuts the service down. Till then, you can rely on the official method and free yourself from the shackles of EMUI.
Huawei's devices have always lacked after-market development as the company uses its proprietary chipsets to power their Android devices. The OpenKirin project's team wants to address that issue.
"OpenKirin is a team of developers who believe that a pure, AOSP Android experience should be easily available for users running Huawei devices with Kirin chipsets. Developing AOSP builds for Kirin can often be challenging due to the implementation of Android on Kirin devices. However, our team is dedicated to overcoming these challenges and providing high-quality builds which can be used as a daily driver with confidence," the website states.