The OnePlus X Ceramic, a limited edition design of the mid-tier smartphone, will start selling from today, in India, Hong Kong and Europe. Previously scheduled to have premiered on November 24, OnePlus only gave out a handful of the Ceramic editions in a charity auction. Now, however, the device is going on sale, and requires a special 'Ceramic' invite, if you would want to buy it.
While the asking price for the OnePlus X Ceramic – Rs. 22,999 – may seem quite steep to many in terms of the specifications they have on offer, OnePlus has stated that the Ceramic edition will be a limited period offering, and only 10,000 units of the same will ever be sold. In terms of firepower, the OnePlus X runs on a Snapdragon 801 processor, 3GB of RAM, 16GB internal storage, a 5-inch AMOLED display with a resolution of 1080x1920 pixels, 13MP rear camera, 8MP front camera, and a 2525mAh battery pack.
The Ceramic edition is made of Zirconia, or Zirconium Dioxide – a crystalline material with a white shimmer. Naturally, with the use of an unorthodox material, it called for a more exclusive offering. The OnePlus X has been OnePlus' design-oriented offering, with a compact form factor and good looks taking precedence over hardcore performance. The rear panels, however, appeared highly reflective from what we have seen at the launch event and in our review, which may not sit well with many. Nevertheless, it still makes for a decent smartphone with an able camera. The sheer fact that it houses an older-generation processor and no fingerprint scanner, along with its price point, has led to a number of raised eyebrows.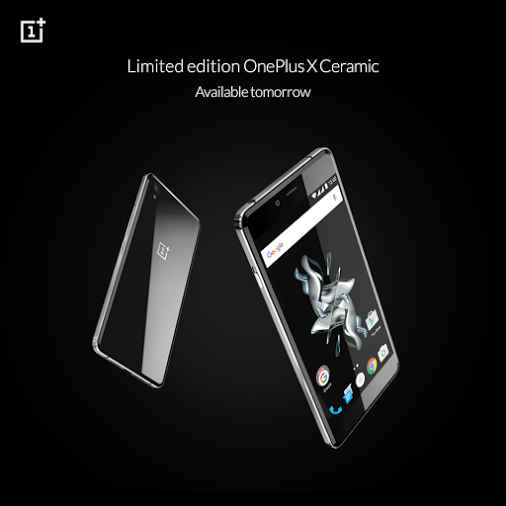 Incidentally, the OnePlus X Onyx is on open sale since 12am today, and will continue through the entire day. OnePlus has relied on its invite-based purchase system since its debut device, and continues to do so with the OnePlus X, too. The OnePlus 2 has finally been made available on open sale, forever. With the OnePlus X Ceramic, the Chinese smartphone and peripherals maker has stated 'more ways' to buy it, than just the exclusive invite. Will that help its case in selling the phone more widely?