The Android Oreo-based OxygenOS 5.0 update lets OnePlus 3, 3T users unlock their device using Android's age-old Trusted Face feature
Update: Trusted Face has been a popular method of face-unlocking Android phones. However, there seems to be a lot of discrepancy when it comes to the availability of the feature on all Android phones. The feature seems to be OEM locked on multiple Android handsets, while it is available on others. We have spoken to OnePlus for clarification and will be updating the story further.
OnePlus' newest flagship smartphone, the OnePlus 5T brings with it a number of new features. However, one of those features has made its way over to previous generation of devices. With the Android Oreo-based OxygenOS 5.0 update, the OnePlus 3 and the OnePlus 3T have received the face unlock ability using Android's Trusted Face feature. This is a bit of a surprise considering that the company made no such mention of the feature in the changelog for the update.
OnePlus 3 and 3T users who have received the OxygenOS 5.0 update can enable the feature by heading over to Settings > Security & fingerprint > Smart Lock. There they will see an option for Trusted devices which will allow them to set up a face for face unlock. Users will then be directed to add a face. They can later and and improve the accuracy of the system by following the same steps. They will then be asked to try the same in different lighting conditions, with/without prescription glasses, and even with/without their beard.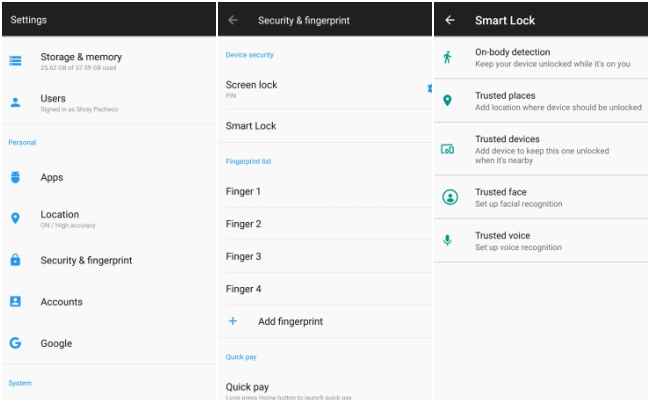 We tried setting up face unlock on a OnePlus 3 and its seems to be working as expected. The phone takes about the split second to unlock and notifies the user of the same via an 'unlock' icon at the bottom of the screen. It should be noted that the system doesn't work when the screen is off. Further, unlike the OnePlus 5T, unlocking the device with your face will not take you directly to the home screen and you will have to swipe up from the lock screen to get there.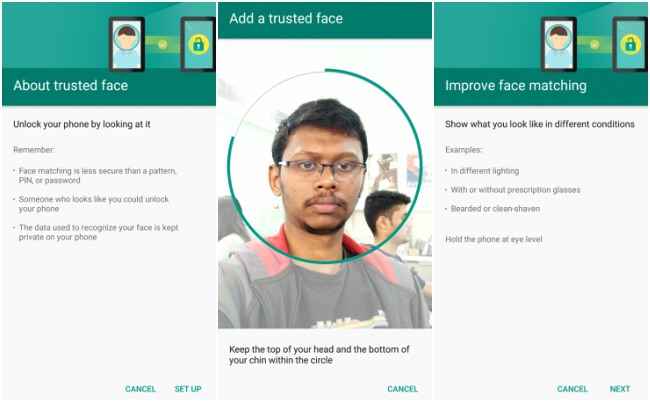 Before setting up their face, users are warned that this system is less secure than a pattern, PIN or password based system and that someone who looks like the user could also be able to unlock the phone. But the data used to recognise the user's face is stored locally on the phone.
Earlier reports had suggested that the OnePlus 5 was also set to get facial recognition with the Android Oreo-based OxygenOS 5.0 update. However, it seems like the feature is baked into the software itself and will available with any device that gets the update.