OnePlus is rumored to launch its second phone, the OnePlus 2, in the market next month. It is a much anticipated launch from the company as their current phone, the OnePlus One, has received much popular and critical acclaim. The company hasn't released any official specifications or release dates for the upcoming phone as of now but there are prominent rumors that the phone will be out in July. Chinese websites also suggest that the phone will be priced at a very competitive price.
All these rumors seem related to a special photography event 'Your OnePlus story' which the company is hosting. Three of the winners of this competition will be invited to Hong Kong where they can experience the OnePlus 2 before the launch. The company says they will serve a pivotal role in the launch of the OnePlus 2 and we believe that the phone will launched subsequently.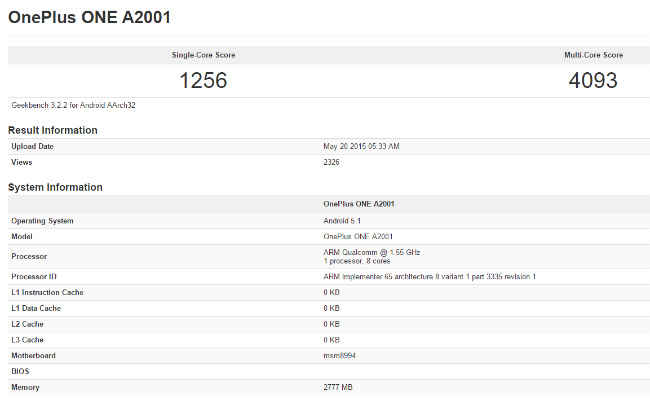 There are a lot of rumors as well around the specs of the device and especially about how the phone will be coming out with a Qualcomm Snapdragon 810 SoC. We also saw some leaked images of Geekbench synthetic benchmarks which showed the CPU speed being capped at 1.5GHz instead of 2.5GHz. This means that the phone could be running an updated skew of the chipset to curb the heating issues. The leaked images also showcased that the device sports 3GB of RAM instead of the earlier rumored 4GB.
The display and camera could be slightly updated to perform better but rumors suggest that key specs like display resolution and the camera sensor may remain the same. Moreover, we couldn't find any information on the internal storage but we expect the OnePlus 2 won't disappoint in that department. And keeping OnePlus' previous pricing strategy in mind, it is quite possible that the company could price the next phone very competitively, GizmoChina via My drivers reports that prices for the OnePlus 2 will start at 1999 Yuan (Rs. 20,700 approx).