Google's long-awaited Gmail app for Apple arrived yesterday but was pulled back within a few hours after multiple complaints from the users.
[RELATED_ARTICLE]
While introducing the new Gmail app for iOS, Google claimed on its blog that the new app (works with iPhone, iPad, and iPod touch) is fast, efficient and harnesses the full advantage of the touchscreen and notification capabilities of your device. However, Google soon came up with an update stating, "Earlier today we launched a new Gmail app for iOS. Unfortunately, it contained a bug which broke notifications and caused users to see an error message when first opening the app. We've removed the app while we correct the problem, and we're working to bring you a new version soon. Everyone who's already installed the app can continue to use it."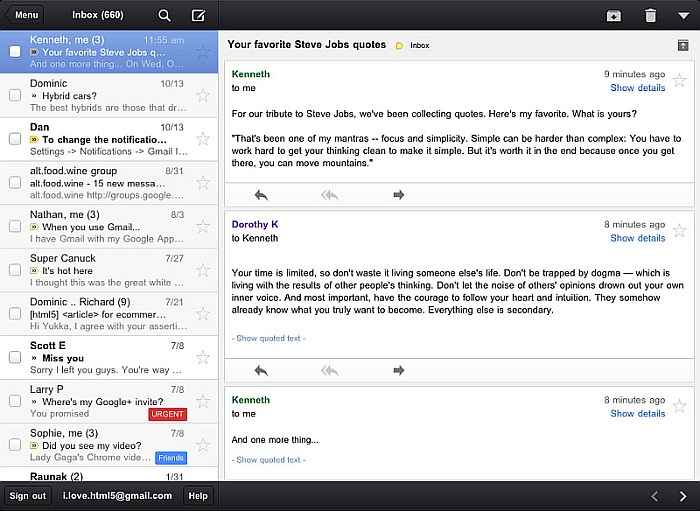 According to reports, the biggest problem appeared to be with notifications, as they did not work well with Gmail. Google has not yet released any new deadline so when the fixed app will be available for download.
The flubbed launch comes in the backdrop of the facelift given to Gmail, which is somewhat similar to Google Reader and Calendar. The redesigned Gmail is presently optional for users but will eventually become default for everyone. Check out more details about the new look for Gmail in the video below: