OnePlus TV 32Y1 - Smarter TV
Android TV with superior craftsmanship and elegant design - Buy Now
Click here to know more
Advertisements
Nokia has officially revealed its first Windows Phone 8 handsets, the Lumia 920 and 820. Pricing and release dates were not shared at the event, but more details can be expected in the fourth quarter.
True to earlier leaks, the two Nokia Windows Phone 8 handsets are bright and colourful. Both devices bear a dual-core Qualcomm Snapdragon S4 1.5GHz 'Krait' processor, Adreno 225 GPU, 1GB of RAM, 32GB of built-in storage, 7GB of free SkyDrive storage, built in NFC and LTE, microSIM only, access to Nokia Music, as well as location services like City Lens. Users will also have access to Nokia Drive, with free voice-based turn-by-turn navigation, offline maps, and a commuting feature.
Lumia 920
Designed with a polycarbonate shell, the Nokia Lumia 920 does come with PureView technology, however, without the massive sensor of the original 41MP Nokia 808 PureView (despite the 920 being 10.7mm thick). It instead sports an 8.7MP camera with LED 'pulse burst flash', which is capable of 1080p HD video recording at 30 fps. It features floating lens technology, which supposedly rivals the optical image stabilization (OIS) of DLSRs, and enables the sensor to capture more than 5-10 times the light of regular smartphone cameras.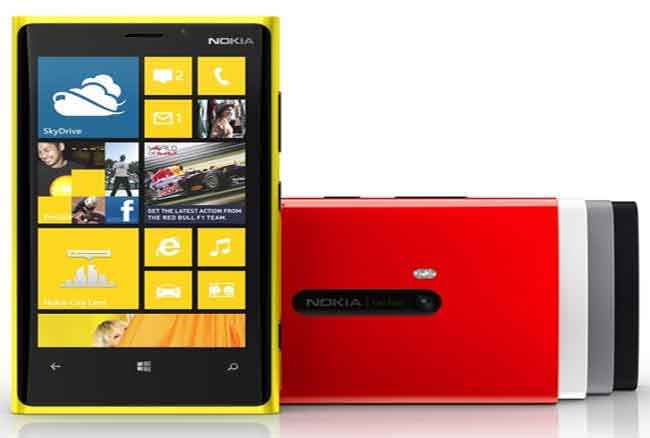 The Lumia 920 has a 4.5-inch curved glass IPS LCD display, which with Nokia's PureMotion HD technology, delivers a "better than HD resolution" of 1,280x768 pixels (WXGA). The touchscreen will also be navigable with gloves on. The Lumia 920 supports wireless charging with Qi interoperability standards as previously rumoured. Nokia has also partnered with Fatboy for the 'recharge pillow,' as well as other companies for accessories like charging stations and speaker docks (Bluetooth or NFC enabled - seen below), of which a few were shown off at the event. Nokia says recharging plates will also be installed at popular franchises, and important locations across the globe.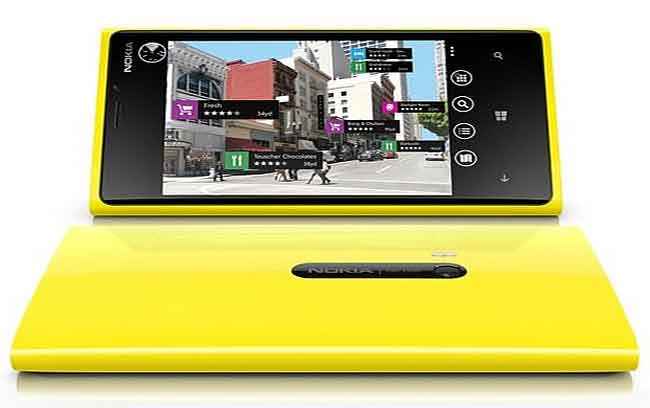 Other specifications of the Lumia 920 include 1.3MP front facing camera with 720p HD video recording, a weight of 185 grams, and a 2,000 mAh battery rated to deliver up to 17 hours of talktime, and 400 hours of standby time. It will surprisingly not come with a microSD card slot.
Lumia 820
The 9.9mm-thick Nokia Lumia 820 is almost identical on the specs sheet, except for a smaller 4.3-inch 800x480 pixel AMOLED display, and the lack of a PureView camera - 8MP camera with Carl Zeiss optics and dual-LED flash instead (also capable of 1080p HD video recording), coupled with front-facing VGA camera.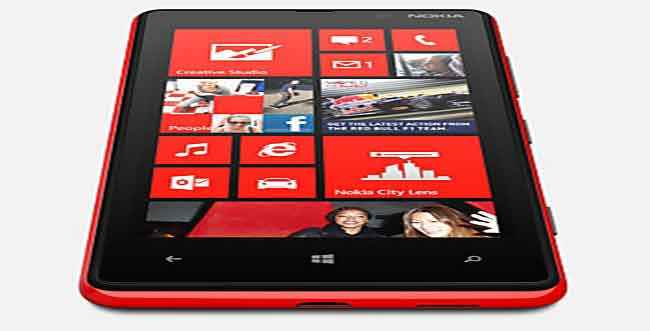 The Lumia 820 also supports wireless charging, when coupled with a removable shell case (seen below), which will ship with the device. It also has a smaller 1,650 mAh battery that's rated to deliver up to 14 hours of talktime, and 330 hours of standby time. Unlike the Lumia 920, it supports a microSD card slot, up to 32GB.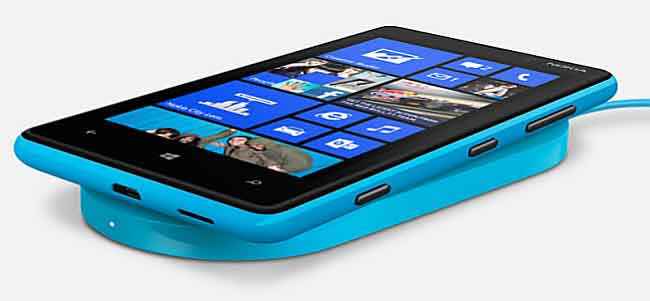 Windows Phone 8
Joe Belfiore detailed some new features of Windows Phone 8, such as the ability to take a screenshot, and a 'lenses' feature that allows users to directly take camera shots, and open third party apps. Nokia's Jo Harlow said that with Microsoft's new OS, and Qualcomm's S4 dual-core chipset, Nokia will be able to provide "the fastest and most responsive smartphone user experience there is while being up to 30 percent more battery efficient than quad-core alternatives."
Steve Ballmer was also present at the event, speaking about his company's new mobile OS, how it has progressed in its aim to bring people and what they love closer through technology, and Microsoft's partnership with Nokia - "In a very powerful way, our partnership with Nokia brings that proposition to life and you can really see it in the Lumia 820 and 920."
Despite the partnership, Samsung managed to beat Nokia to the announcement of the first Windows Phone 8 handset, with its showcasing of the ATIV S (seen below) at IFA 2012. It too sports the Qualcomm Snapdragon S4 1.5GHz dual-core processor, and comes with a larger 4.8-inch 1,280x720 pixel Super AMOLED display, 1GB of RAM, an 8MP rear autofocus camera with LED flash and 1080p HD recording, along with a 1.9MP front camera. It will ship in both 16GB and 32GB variants, and also support a microSD card slot.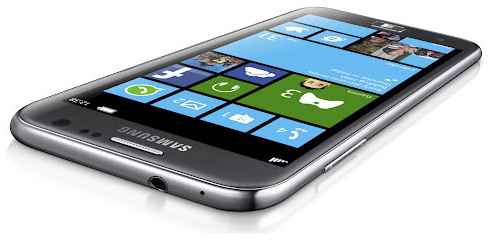 For more details about just what changes Windows Phone 8 will bring to the platform, refer to our previous coverage.