Vostro 3501
Popular tech to stay connected anywhere. Save more on exciting Dell PCs.
Click here to know more
Advertisements
It looks like the price of the Nokia Lumia 800 has been leaked, with a report by Tech2.in revealing a Rs. 29,999 tag. Nokia customer representatives apparently revealed the information to the site after it placed a pre-order online.
The price according to the report has supposedly been confirmed by Nokia, but so far, retail availability is still not been officially confirmed. However, the Lumia 800 is expected to hit retail shelves on 15 or 16 December.
While the price is not too unexpected, the official price, when actually revealed, might be slightly different. You can check out the pre-order site yourself, here.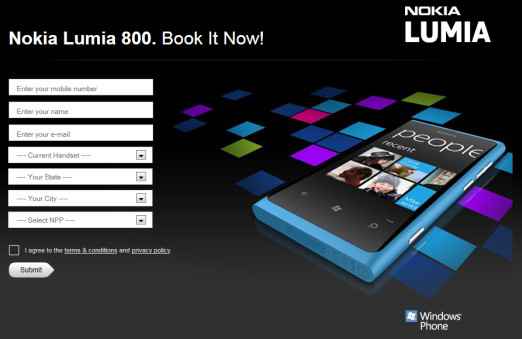 Source: Tech2.in