Working from home?
Don't forget about the most important equipment in your arsenal
Click here to know more
Nokia has just strengthened its Asha lineup of phones by bringing Mail for Exchange to the phones. The facility is available as an app called Mail for Exchange and is currently compatible with the Nokia Asha 308, Asha 309, Asha 310 and Asha 311.
The Mail for Exchange app will allow users to sync their work emails, contacts and calendars with their phones. The application uses Microsoft's Exchange ActiveSync protocol, which allows push email, calendar and contact data synchronisation between compatible office email servers and your Nokia Asha phone. The best part is the push notifications which will allow you to know you've got an email the minute it hits your mailbox.
Nokia's also extended the Asha's ability by adding apps that will allow users to create and edit Word and Excel files. Editori Text and Editori Sheet are designed for MS Word and MS Excel files (respectively) and will offer business users a little more flexibility with their Asha phones.
The strong focus that Nokia's putting on the Asha phones is truly commendable. Recently, the company launched the Asha 501, a phone with the new Asha OS and looks that will potentially deceive you into thinking it's a Lumia device (the company's Windows Phone lineup). Overall, the Asha series seems to have full backing from the Finnish company, which was re-asserted as Stephen Elop personally flew down to India for the launch of the Asha 501.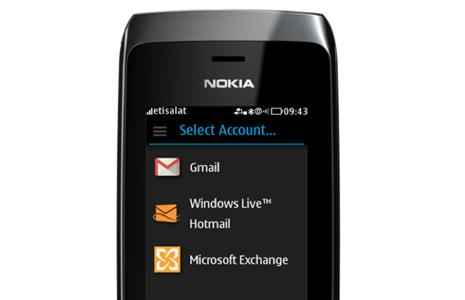 Source: Nokia Conversations