The latest leak suggests that Nokia's next big flagship will be called the Nokia 8 and not the Nokia 9. Images of the phone sporting a bezel-less design, an on-screen home button and a USB Type-C port were leaked through promotional material.
Images of a bezel-less Nokia smartphone have leaked online. The pictures show two promotional posters of a new Nokia flagship termed the Nokia 8, and were first shared by Chinese media outlet CNMO. The images have Chinese text on them and upon translation the text indicates that the posters are indeed of a device called the Nokia 8. This indicates that HMD Global's next flagship might be deemed Nokia 8 instead of Nokia 9.
Further, the text also points to a metal back, and inclusion of an iris scanner on the upcoming Nokia flagship smartphone. An earlier Nokia 9 rumour had also pointed to the addition of an iris scanner for biometric authentication. Posters of the alleged Nokia 8 show a rectangular bezel-free design. A USB Type-C port and two speaker grills can also be spotted at the bottom of the device.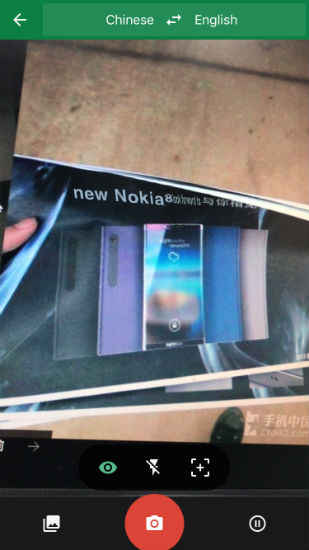 Text translation using Google Translate
From the front, it looks like the Nokia 8 will feature an on-screen home button, instead of a physical one. Nokia branding can also be seen at the front of the device. There also seems to be a 3.5mm headphone jack on top of the device. If the posters are the real deal, It looks like the Nokia 8 will be launched in four colour variants. One of the promotional posters shows the black, purple, blue and gold variants of the Nokia 8.
It is still a mystery if Nokia will call its next flagship the Nokia 9 or the Nokia 8. It should be noted that these new Nokia 8 posters do not resemble an older Nokia 9 image leak which claimed to show the device's dual-rear camera setup. Nokia's upcoming flagship is expected to be launched by HMD Global this year in September. We expect the company will unveil the device in India during the India Mobile Congress event scheduled to be held in New Delhi around the same time.