The next pure Android-based tablet from Google has been spotted on benchmarks once again. The HTC-made tablet, which earlier popped up on CPU-Z, has now been spotted on the AnTuTu benchmark's database. The device, which will run on Android L (Lemon Meringue Pie), posted a highly impressive score of 45,923 on the benchmark.
The specifications of the tablet are pretty much known already. The device is powered by an Nvidia Tegra K1 64-bit SoC that has a max clock speed of 2.5 GHz. It has an 8.9 inch Quah HD display, with 2560x1440 resolution. The Nexus 9 is also expected to come with 16 and 32GB variants along with an 8 MP rear camera and stereo-speakers.
Further, the information received from AnTuTu also confirmed that the tablet will support LTE connectivity. It is expected to be launched sometime soon, perhaps within the next month or so.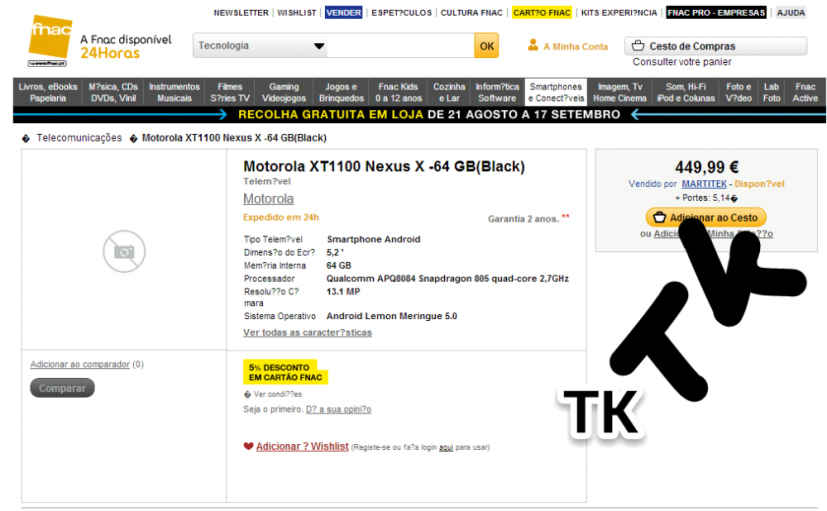 While HTC is making the Nexus 9 tablet, the Motorola-made Nexus smartphone has also been leaked recently. In a report by BGR.com, the publication said that an online retailer put up a listing of the device. According to the listing, it will be called the Nexus X and will come with a 2.5 GHz Qualcomm Snapdragon 805 SoC along with 3 GB of RAM and a 5.3 inch display and a 13.1 MP rear camera.
In-Text images: GSM Arena, BGR
Main Image: Onno Shob