Highlights:
Next OnePlus device may feature UFS 3.0 storage
A screenshot of benchmark result tips at huge improvement in read/write speeds
Storage is one of the most important aspects of a smartphone and it has seen its fair share of innovation. Currently, the maximum a device has is a Universal Flash Storage (UFS) 2.1 storage but soon, we could see phone manufacturers moving on to the next generation, the UFS 3.0. Famous tipster Ice Universe has shared a screenshot claiming it to be of the benchmark results of the reading and writing speeds of UFS 3.0.
The tipster writes, "You can look forward to The Next OnePlus" suggesting that the Chinese smartphone maker could incorporate this tech in their next device. The tweet also had an image, which hinted that the transfer speeds could be comparatively very high as compared to the speeds clocked by UFS 2.1. The second screenshot below is reportedly taken from the OnePlus 6T during the test process.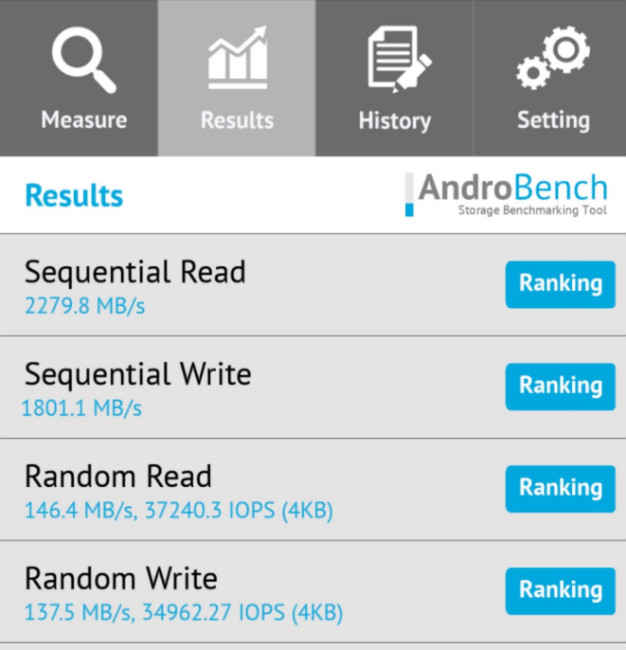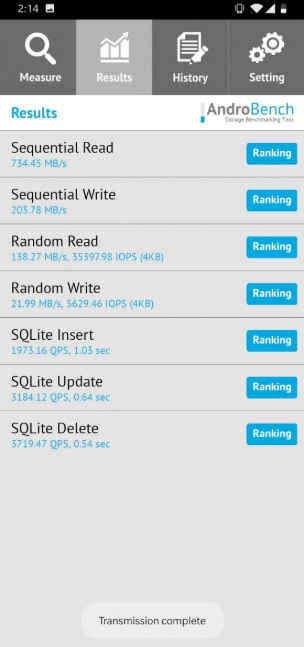 UFS 3.0 on the left vs UFS 2.1 on the right
The screenshot doesn't show the storage capacity of the alleged OnePlus phone on which the UFS 3.0 test is said to be running. With OnePlus 6, the company moved to 128GB as the base storage option with 256GB as the higher capacity option. Chances are that the company could stick to 128GB of base storage for some time. The upcoming technology is said to deliver high speeds and that too, without using much power to boot.
Meanwhile, Samsung has touted a 2x increase in memory bandwidth with UFS 3.0 resulting in a dramatic increase in performance. UFS 3.0 is said to be available in 128GB, 256GB, and 512GB storage variants. Reportedly, Samsung is set to roll out LPDDR5 in 2020, which is claimed to deliver much higher bandwidth — ranging from 44GB/s to 51.2GB/s — while reducing power consumption by about 20 percent.
Related Read: Samsung Galaxy S10 may have UFS 3.0 storage