Top reasons why you must attend #KubeSummit 2021
Get a detailed walk through on scheduling & automating deployment & scaling of #Containerized Apps. Register for #KubeSummit 2021 today. March 19-20
Click here to know more
Advertisements
When Samsung announced Galaxy Note 5 at Galaxy Unpacked Event last week, they didn't say anything about a dual-SIM variant of the phablet which led many to assume that those rumors about a dual-SIM variant were false. However, the latest leak suggests that all those rumors surrounding a dual-SIM Galaxy Note 5 might have been on the money.
The leaked images has come courtesy of a Taiwanese website called ePrice, where a user has posted a bunch of images of a Gold Platinum colored Galaxy Note 5. One of the images shows the dual-SIM tray placed next to the phablet.
Other than the dual-SIM slot, the variant shown in the leaked images doesn't differ much from the one launched at the event by Samsung. Another interesting thing mentioned by one who posted the images is that the device comes with a USB 2.0 and not with USB 3.0 or USB Type-C. The images also show the S-Pen and the mechanism to take it out. As per images, you have to apply pressure on the S-Pen which makes it pop-out slightly. After this, you have to take it out manually.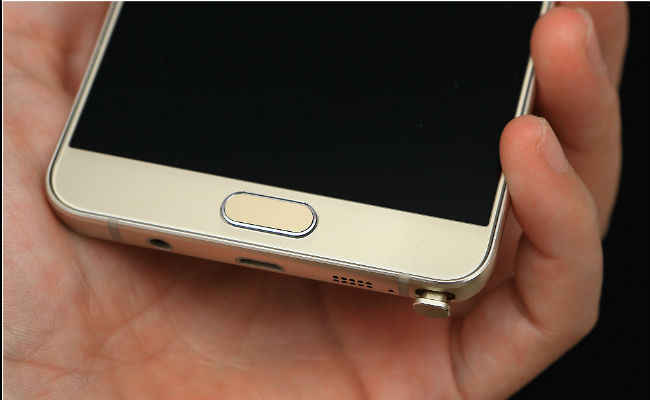 However, the disappointing thing is that there is no microSD expansion slot on the device. It means you will have to make do with a 32GB/64GB memory that comes with Galaxy Note 5. As for the rest of the specs, Samsung Galaxy Note 5 comes with 5.7-inch QHD sAMOLED display, Exynos 7 octa processor, 4GB RAM, 16/5MP cameras, 3,000mAh battery, 4G LTE support, and Android Lollipop 5.1.1. There are also reports that Samsung might be launching Galaxy S6 Edge Plus and Note 5 ahead of their normal schedule in India.
Source: ePrice.