OnePlus TV 32Y1 - Smarter TV
Android TV with superior craftsmanship and elegant design.
Click here to know more
Advertisements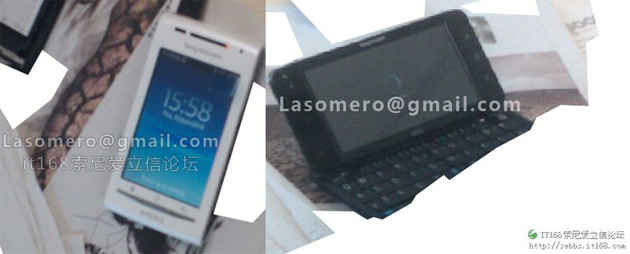 What is reportedly the Sony Ericsson Shakira has been spotted in the wild, and guess what? It's another Xperia X10 look alike, except this time, it's the in-between size, right in the middle of the tiny X10 Mini and the large X10. No word on its specifications, and the image below does nothing to prove that Shakira will not sport a QWERTY as well, earning it the Pro moniker. If the image is anything to go by, the phone is running much the same Android 1.6 OS with Timescape UI, and will also offer 3G connectivity.
Another phone was spotted alongside, what looks to be a 5-inch QWERTY slider phone that is said to be running Android 2.1, a real surprise from a company that is still running Android 1.6 on its flagship device. No words on a name, specifications, or pricing yet.