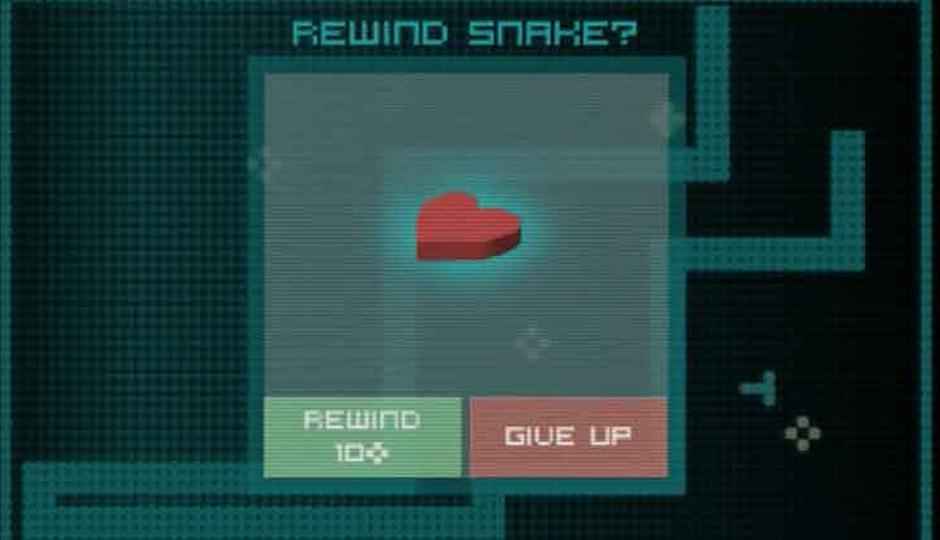 HIGHLIGHTS
The popular mobile game Snake will be launched on smartphones on 14 May.
Mobile game Snake is coming to smartphones, nearly two decades after it was first launched. The sequel called Snake Rewind will be launched for iOS, Android and Windows phone simultaneously on 14 May.
The new game called Snake Rewind is being developed by Armanto and Rumilur Design. According to reports, the games creators have promised to add brand new sound effects, visuals as well as other features in Snake Rewind. It will have new features like power-ups in the form of Trailblazer, Fruit Magnet and Score Multiplier. It shows that each level has multiple fruits for Snake to collect. The app will also have some in-app purchases from 'fruit store' for users. It says "boosters and items can be upgraded and purchased, using fruit that you collect while playing." The creators of the game have released a YouTube video giving a sneak peak into the upcoming Snake Rewind game.
The original Snake game has been available on computers since 1970's and was released in 1997 for Nokia handsets. The game allowed users to collect one fruit at a time represented by tiny dots on the screen and got over if the snake touched its own tail or the surrounding wall. Games creator Armanto worked at Nokia for nearly 16 years before leaving in 2011. He received a mobile industry award for his work in 2005.
He stated that, "When we created Snake for the Nokia 6110 in 1997, we wanted to give people an entertaining experience, but we never imagined that it would become the classic mobile game. It showed people that you could create a great game for a mobile phone. In particular, we wanted to take advantage of the infrared link in the Nokia 6110 – a first at that time – which would allow people to play against each other."
It remains to be seen whether the game will regain its popularity in the age of Candy Crush Saga and Angry Birds. Apart from that, Snake will also compete with the dozens of unofficial versions of the game already available on Apple and Google's app stores.
Source: The Guardian