The Lumia 950 and 950XL are the first to come with Windows 10 for mobile already installed and also have continuum which allows them to be used as desktop computers
Microsoft has launched its newest flagship smartphones, the Lumia 950 and 950XL in India. The phones are priced at Rs. 43,699 and Rs. 49,399 respectively and will be available from December 11. The pre-booking for the devices will start today. The Display Dock for Continuum costs Rs. 5,999, however, the Dock will be available for free with the Lumia devices, for a limited time till stocks last. The two phones are the first to come with Window 10 for mobile already installed. The devices also come with 3GB of RAM and 32GB of storage which can be expanded via a microSD card slot. At the back is a 20MP primary camera with Carl Zeiss optics and Optical Image Stabilisation (OIS). The Lumia 950XL comes with a 5.7-inch QHD display and is powered by a Qualcomm Snapdragon 810 processor and a 3340mAh battery. The Lumia 950 has a smaller 5.2 inch QHD display with a Snapdragon 808 SoC and 3000mAh battery.
Both these phones will also come with Continuum which allow them to be used as complete desktop computers when connected to the Display Dock. Other features of the devices include 4G support, dual SIM capability, and iris authentication via Windows Hello.
Microsoft CEO, Satya Nadella had said during the Future Unleashed conference in Mumbai that the Lumia 950 and 950XL would be available in India by December. He also announced that the Surface Pro 4 tablet would be available in the country by January next year.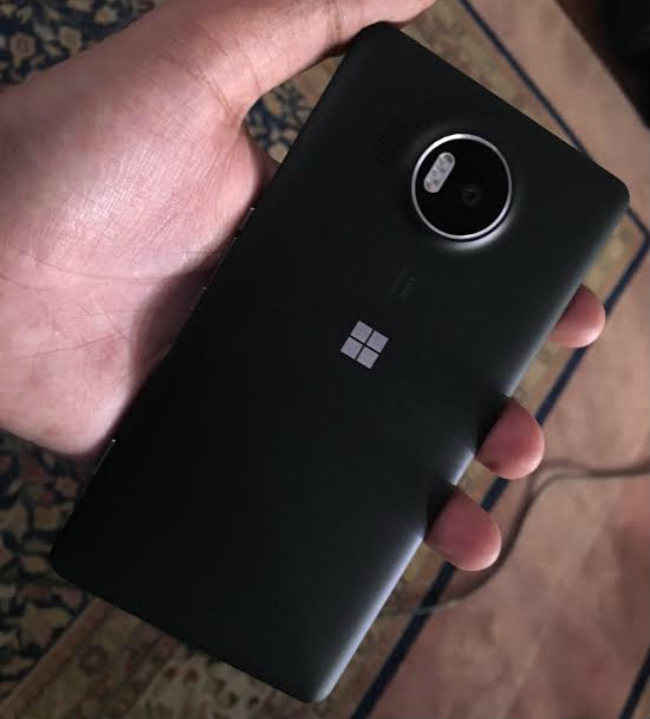 Microsoft Lumia 950XL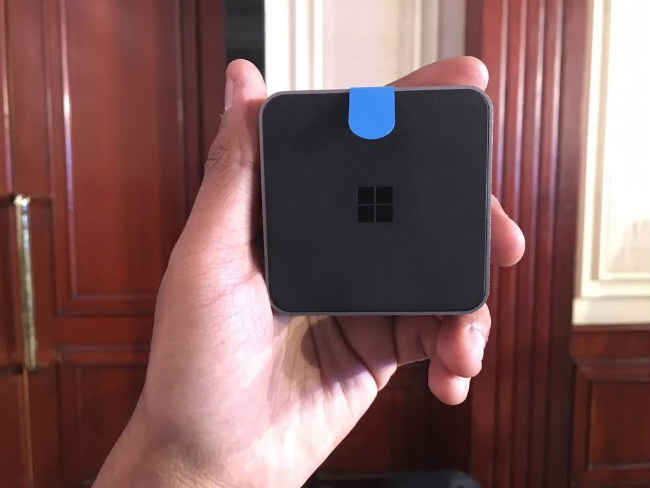 Continuum Display Dock (top)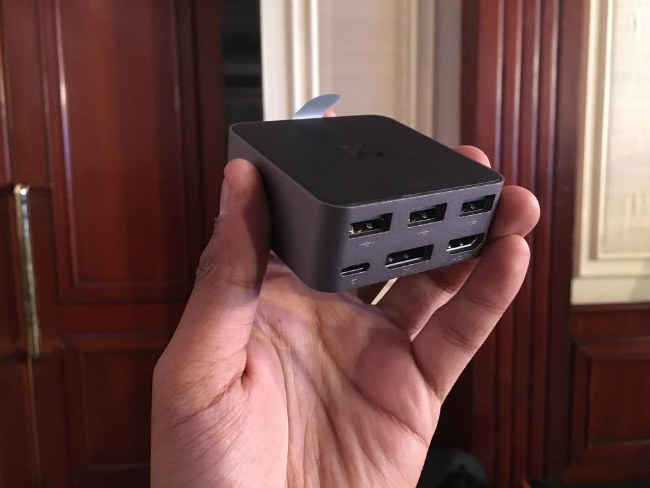 Continuum Display Dock (ports)
Watch the Digit Team interview the head of Microsoft India's Product Marketing:
Check out the video of our First Impressions of the Microsoft Lumia 950XL & Display Dock directly from the launch:
Check out the video of our First Impressions of the Microsoft Lumia 950 directly from the launch:
Check out the video of our First Impressions of Microsoft Continuum directly from the launch: