We now know a little more about the upcoming MediaTek Helio X20 SoC. According to reports, the 10-core chip will have two 2.5 GHz Cortex A72 cores, along with four 2 GHz Cortex A53 cores and four 1.4 GHz Cortex A53 cores. Sounds impressive? That's not the half of it. Leaked images suggest that the SoC scores over 70,000 on the AnTuTu Benchmark, which is unheard of from a mobile SoC till date. Even the Nvidia Tegra series doesn't go up that high.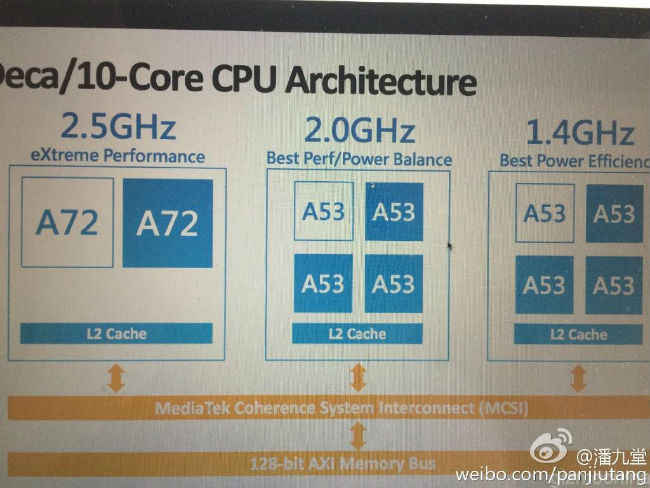 The Helio X20, also known as the MediaTek MT6797 SoC, is said to offer a 40% boost in performance compared to the Helio X10 chip. This is a feat in itself, since the Helio X10 has already proven itself to be a better SoC than the Snapdragon 810. The MT6797 uses MediaTek's own Tri-Cluster CPU Architecture. The Cortex A53 cores will use the big.LITTLE architecture, which accomplishes power and battery efficiency. It will be produced using the 20nm process and will provide support for LTE-A/Cat 6 connectivity, which provides data transfer speeds of 200 Mbps.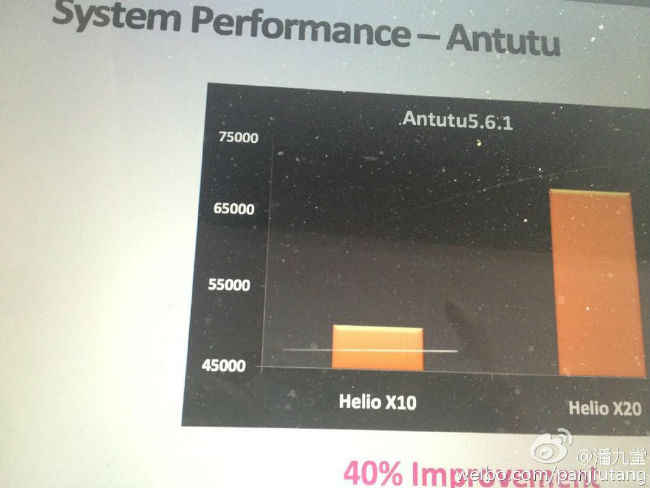 The Helio X20 is expected to be mass produced by the end of the year. This means that the next generation of flagships may be powered by this processor.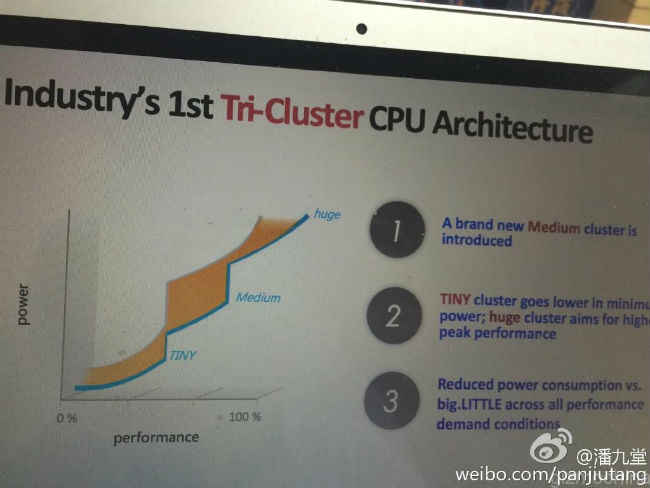 The smartphone SoC market has taken somewhat of a turn this year. While Qualcomm still retains massive market share, its flagship Snapdragon 810 SoC hasn't quite received the accolades its predecessors did. In addition, the American semiconductor firm has received more competition from both MediaTek and Intel. The biggest example of the Snapdragon 810's failure though is in the fact that Samsung dropped it, opting for its in-house Exynos 7 Octa SoC for the Samsung Galaxy S6 and S6 Edge. Even Taiwanese HTC has paid less attention to its flagship HTC One M9, launching the Helio X10-powered One M9+ in markets like China and India.
For more technology news, product reviews, sci-tech features and updates, keep reading Digit.in or head to our Google News page.