MediaTek's new chip could be more powerful than the upcoming Qualcomm Snapdragon 898.
Over the last few weeks, we've been hearing rumours about MediaTek's plans to release a new flagship chipset in the form of the Dimensity 2000 SoC. And now, details are emerging about this chipset. The latest information hints that the new MediaTek chipset could be really powerful. In fact, if the latest reports are to be believed, it may be even more powerful than the upcoming Qualcomm Snapdragon 898.
As per the new report, the Dimensity 2000 will be built using MediaTek's 4nm process. This also falls in line with information received in the past that MediaTek is working on a new chipset using the world-first 4nm manufacturing process built by TSMC. If this chipset is indeed built using the TSMC nodes, it could bring some advantage over Qualcomm and Samsung chipsets.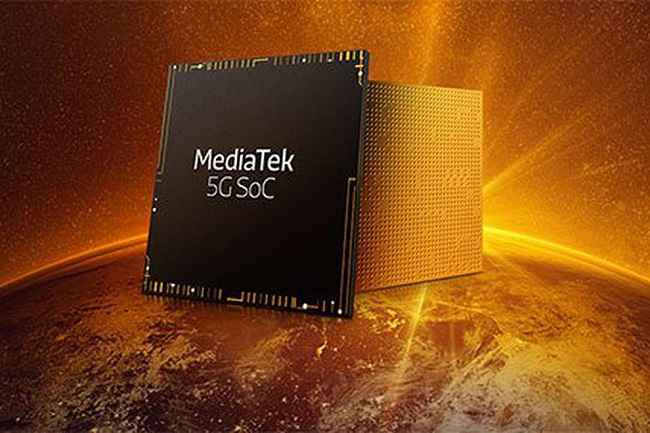 This is because the upcoming flagship chipsets from Snapdragon and Exynos are expected to be built on Samsung's 5 nm process which in the past has proved to suffer from efficiency issues. In comparison, TSMC's chips built using a more advanced process should yield better results. The leak shared on Weibo also claims the specifications of this chip will be impressive as the chip will feature ARM V9 architecture, enabling it to offer powerful performance.
Also read: Qualcomm Snapdragon 898 specs leaked: 4nm process, Cortex-X2 Core, and more
MediaTek Dimensity 1200 SoC: Specifications
For now, little else is known about the chip. However, as we mentioned above, it will in any case be more powerful than the current generation MediaTek flagship chipset, the Dimensity 1200 SoC. This is a 6nm chip that features an octa-core CPU. At the heart of the chip is a prime Cortex-A78 core clocked at 3.0GHz and three Cortex-A78 performance cores running at 2.6GHz and four power-efficient Cortex-A55 cores clocked at 2.0GHz. MediaTek claims that the processor is 22% faster and 25% more power-efficient than previous generation processors.
This is supported by Mali-G77 GPU and up to 16GB LPDDR4x memory. The new MediaTek chipset also promises improved performance with support for MediaTek HyperEngine 3.0 gaming technology. It also promises to enhance the smartphone gaming experience with improved wireless audio and Ray Traced graphics capabilities.
Tags:
MediaTek
mediaTek Dimensity 2000 SoC
Mediatek chipset
MediaTek chipset features