#IBMCodePatterns, a developer's best friend.
#IBMCodePatterns provide complete solutions to problems that developers face every day. They leverage multiple technologies, products, or services to solve issues across multiple industries.
Click here to know more
Advertisements
A lot of time and energy is evidently being spent on developing low cost tablets and computers for the underprivileged masses, with several notable examples developed indigenously by Indians (such as the $35 Sakshat and the $50 Allgo tablets), as well as various attempts good-looking but not so inexpensive devices by the One Laptop Per Child Foundation (OLPC).
Now, a broad-spanning collaborative effort by Singapore's Nanyang Technological University (NTU), Houston's Rice University, Switzerland's Centre for Electronics and Microtechnology, and an Indian NGO – Villages for Development and Learning Foundation (ViDAL) – has apparently born fruit, in the form of the solar-powered iSlate, which is officially called an electronic notepad rather than a tablet.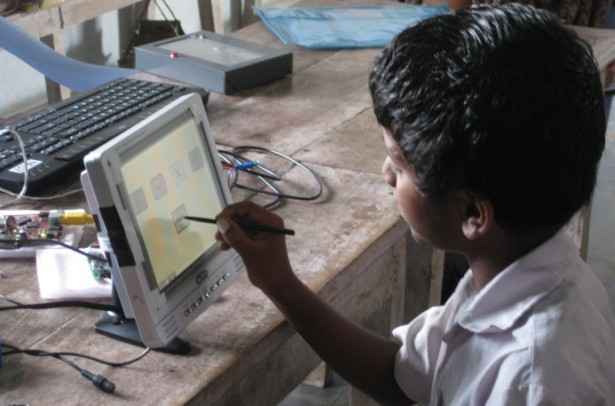 While its specifications haven't yet been officially revealed, the iSlate stands apart from other inexpensive laptop/tablet devices by being completely solar-powered, which is an extremely useful feature in regions where electricity is a rare commodity, if available at all (that unfortunately happens to describe be a large portion of India's rural areas).
The iSlate's processors are energy-efficient microchips that have been designed by NTU's Institute of Sustainable and Applied Infodynamics and the Centre for Electronics and Microtechnology. They utilize only a fraction of the power used by most modern chips, and make for a long battery life that is easily replenished under sunlight.
[RELATED_ARTICLE]It's not known when the iSlate will actually make it into the hands of the masses, or what its expected price will be, but a batch of them has supposedly been tested out in a village near the capital of Andhra Pradesh – Hyderabad.NTU President, Su Guaning, commented about the iSlate and its importance: "The research will not just help in the sustainability of our planet but the development of such sustainable, low-cost technologies will also help the poorer communities in the world to close the digital divide. It will be life-changing and it will help to improve lives."