LG has revealed its affordable VR headset for its current flagship LG G3. Unlike the custom VR headset by Samsung which was co-developed by Oculus, the VR for G3 is plastic adaptation of Google Cardboard and LG has built this VR headset with the help of Google.
LG has used a plastic shell for the VR headset which houses a similar setup to Google Cardboard with a cut out at the front for the camera and volume rocker. It also has the sliding magnetic ring on the left which pairs with the internal gyroscope of the phone and lets you control the display without touching it.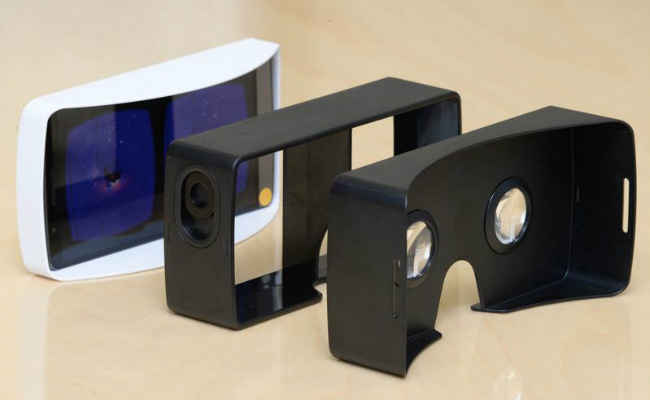 The VR headset can make use of a small number of apps which are available in the Google Play Store. While Samsung's Gear VR is a $199 (Rs. 12,200 approx.) accessory for the Note 4, LG has plans to bundle the VR headset for free with the LG G3. In addition to this, the VR for G3 could work with other phones as well since it is based on Google Cardboard whereas the Samsung Gear VR only works with the Galaxy Note 4.
LG has revealed that the VR for G3 will be available in "select markets" from later this year but the pricing, availability and compatibility with other products is still unknown.
Source: Engadget