Working from home?
Don't forget about the most important equipment in your arsenal
Click here to know more
A GLBenchmark shows the forthcoming LG-built Nexus device, dubbed as the Nexus 4, will be running on an updated version of Android Jelly Bean – v4.2. There's also a new picture of the device, courtesy of @evleaks on Twitter.
According to a GSMArena report, the leaked GLBenchmark shows the LG Nexus 4 under the codename Mako, securing itself a top four place, only behind the likes of Pantech Vega IM-A850, Asus PadFone 2 and the Xiaomi MI-2. The leaked benchmark also shows the Nexus 4 has a Snapdragon S4 Pro chipset with the Adreno 320 GPU. :"The published information on the GLBenchmark website cites Android 4.2 as the OS running on the Nexus 4, which all but confirms the next Nexus will come with it out of box," says the report.
Check out the leaked benchmark here.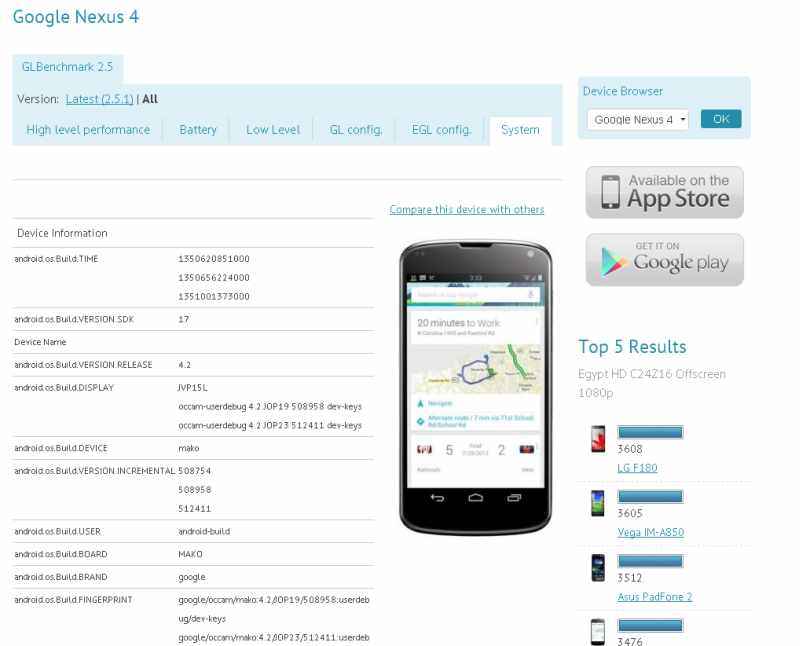 As you can see, the Nexus 4 has secured 0.8 fps GLBenchmark in the 2.5 Egypt HD C24Z16 offscreen 1080p test, while the smartphone got 44 frames per second in the GLBenchmark 2.5 Egypt HD C24Z16 onscreen test – which GSMArena points out – is similar to benchmark results of the Optimus G.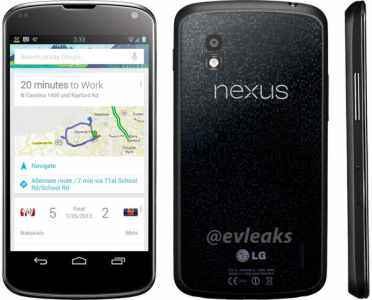 Google is gearing up for a mega Android event on October 29 where the smartphone is likely to be officially unveiled. The LG Nexus 4 is rumoured to feature boasts of a 4.7-inch display with an HD resolution of 1,280-by-768 pixels. Read more about the Nexus 4 here.
So far, Google hasn't officially confirmed the rumoured specifications of the Nexus 4 smartphone, especially the name of the Android v4.2 OS. The latest round of rumours suggest that Android 4.2 will retain Jelly Bean branding, contrary to earlier rumours of Key Lime Pie.
Source: GSM Arena
Also read,