Here are all the accessories and modules that LG announced at the launch of the G5
The LG has announced a number of accessories and modules for the newly unveiled G5. Here is what the unveiled.
1. 360 CAM
The LG 360 CAM is a camera that takes 360 degree photographs. The device comes with two 13MP wide angle cameras, 1200mAh battery and 4GB of internal memory. The 360 CAM offers a manual mode and can take 2K videos with 5.1 surround channel recording via three microphones.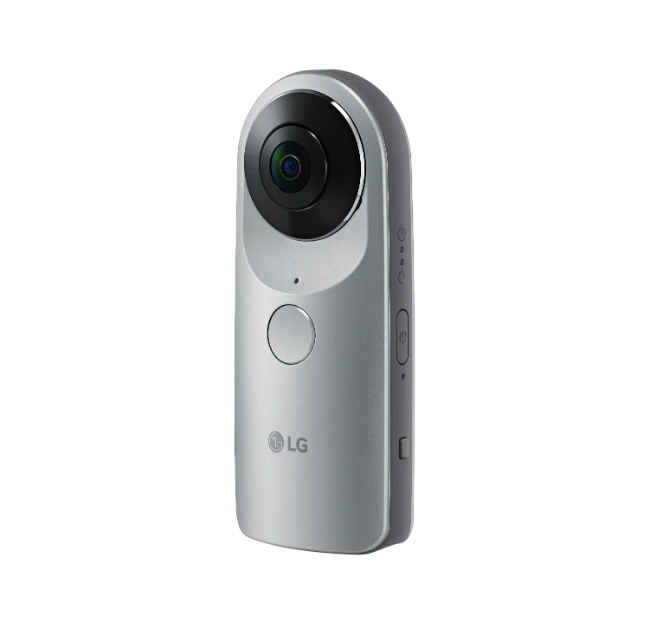 2. 360 VR
The LG 360 is a VR google that connects to the G5 via a dedicated cable and works exclusively with the phone. The headset has a foldable design that is designed to make it easy to carry. LG says that the 360 VR is about one-third as heavy as its competitors. The device is also compatible with 360-degree images and videos taken with the LG 360 CAM.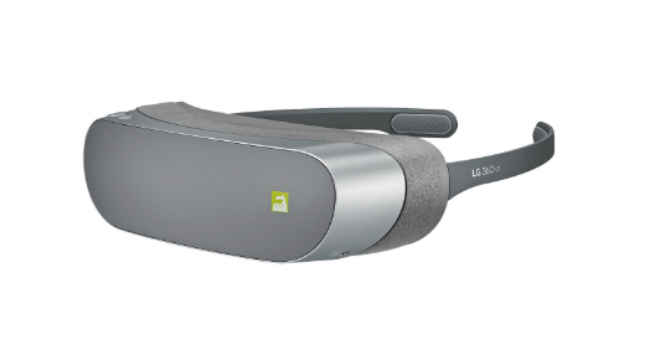 3. Rolling Bot
The LG Rolling bot comes with an 8MP camera and moves around by rolling like a ball. Users can monitor the interior of homes from anywhere via the internet. LG says that bot can be used as a security system and as as pet care companion.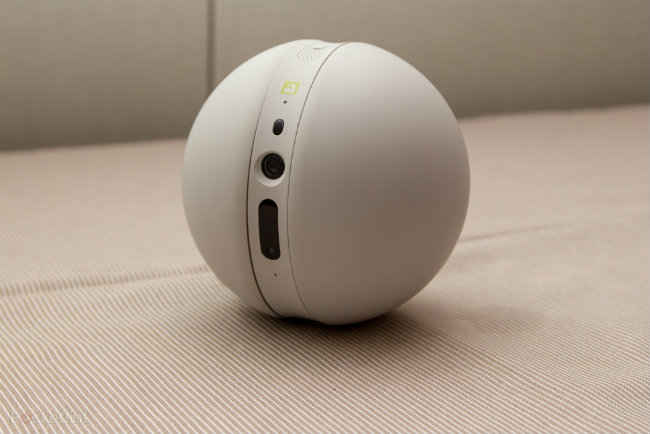 4. Smart Controller
The LG Smart Controller lets users control drones as well as other smart devices. It also lets users see a live stream from the drone time and control the drone by moving the lever on the Smart Controller.
The LG G5'™s modular design also lets users expand the capabilities of the phone by adding peripherals.
1. CAM Plus
The LG CAM Plus is a camera module that can be attached via the battery slot of the device and offers the grip and convenient control of a DSLR. It offers the user physical buttons for power, shutter, record, zoom, and LED display. In addition, the module increases the battery capacity of the phone by 1200mAh.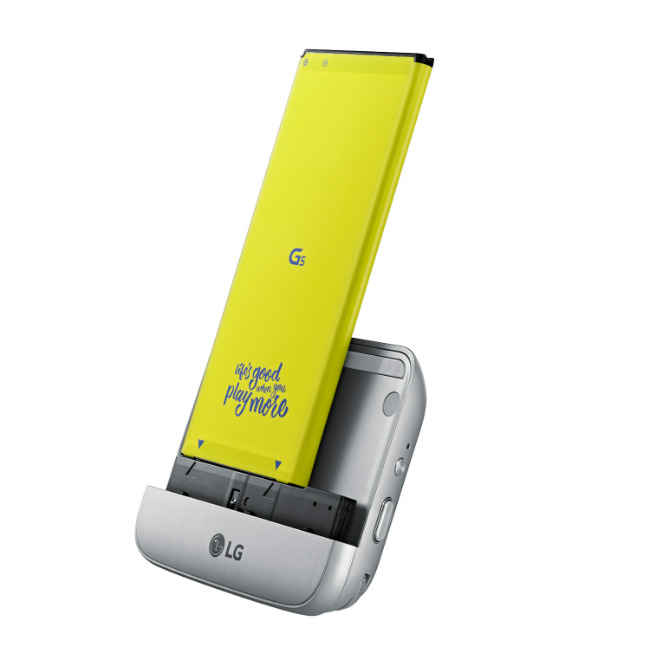 2. Hi-Fi Plus with B&O Play
The LG Hi-Fi Plus with B&O Play is a portable Hi-Fi DAC audio player. The Hi-Fi Plus supports 32-bit, 384KHz high-definition audio playback. The Hi-Fi Plus can either be attached as a module on the LG G5 or as a Separate Hi-Fi DAC by connecting it to any smartphone or PC.