Lenovo could launch a new smartphone next month, which has been teased to feature an edge-to-edge display. The company's Vice President Chang Cheng posted an image of the upcoming smartphone on Weibo and the device is seen with a nearly bezel-less design, similar to the iPhone X, but doesn't seem to sport a notch. However, the device isn't revealed entirely and it could sport a notch on the upper right corner, similar to the initial renders of the Mi Mix 2S. In his Weibo post, Cheng also says that the smartphone will feature more than 95 percent screen-to-body-ratio. The smartphone is speculated to be launched on June 14 and no other information regarding its specifications has been revealed.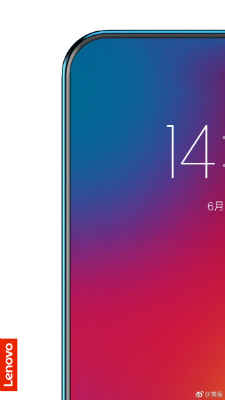 Lenovo has not released any flagship smartphone for some time now. Rumours of the Lenovo Zuk Z3 max surfaced in June last year but there haven't been any reports since then. The company seems to be more focused on its other offerings like laptops and fitness devices. Lenovo recently launched the HX03F Spectra, Cardio HX03 wearables and the HS11 Body Fat Scale in India. The HX03F Spectra sports a colour display with a resolution of 180 x 80 pixels and connects to a smartphone using Bluetooth 4.2. It comes with IP68 water resistance as well. The Lenovo Cardio HX03 is akin to the HX03 Spectra, but it features a monochrome display. It is also IP68 certified water resistant. The Lenovo Body Fat Scale HS11 has been launched as a direct competitor to the Xiaomi Mi Body Composition Scale. The HS11 is can take measurements of 13 health indicators and users can keep track of 30 profiles.
In the laptop segment, Lenovo previously launched its 8th-gen Intel Core processor powered ThinkPad X1, alongside the T, X and L series of notebooks. The new ThinkPad lineup retains the same build and design as its predecessor but brings HDR screens for the premium variants, along with enhanced security, USB-C power adapters and additional Thunderbolt ports. You can read about the devices here.