Top reasons why you must attend #KubeSummit 2021
Get a detailed walk through on scheduling & automating deployment & scaling of #Containerized Apps. Register for #KubeSummit 2021 today. March 19-20
Click here to know more
Advertisements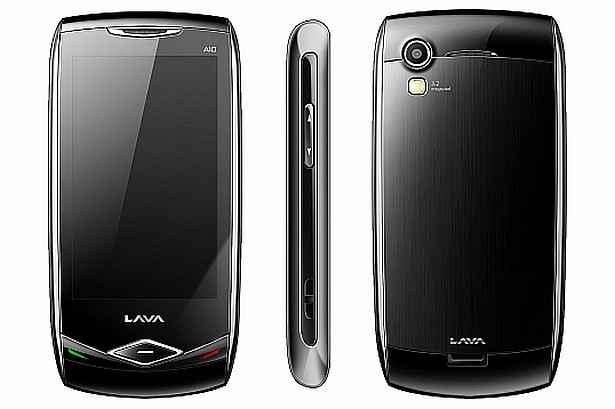 Lava Mobile, one of the biggest Indian mobile brands, has launched a new touchscreen phone called the Lava A10, which features a 3-inch IPS (In Plane Switching) display. The advantages of this display technology are numerous, and it primarily offers the user better viewing angles (up to 178 degrees) as well as greater contrast, brightness, and colour vividness compared to the more conventional Twisted Nematic liquid crystal displays, and are currently thought to be ahead of AMOLED displays as well. The Lava A10 is priced at Rs. 5,499.
The phone's other USPs are its gunmetal finish body, as well as its 3.2MP camera with LED flash, and its Yamaha amplifier powered loudspeaker. Other features include MapMyIndia maps, a range of pre-installed games, a gravity-sensor, microSD card storage expandability up to 16GB, 3.5mm audio jack, EDGE connectivity, Java support, as well as such native social networking applications as Facebook and Twitter.
[RELATED_ARTICLE]Commenting on the launch of the A10, Mr. SN Rai, the Co Founder & Director of LAVA International Ltd., said: "LAVA has always been a trend setter in the consumer insight driven innovations. Introduction of the touch screen phone with IPS Technology will carry the same trend forward. As screen is a very important element in a touch phone we have introduced IPS in A10 to provide a premium display experience to our customers."
He also added, "There is a segment of men who prefer metal and metallic look over plastic and colorful look. The phone has been specially designed to keep this segment in mind. The emerging Indian youth yarns for power packed performance. Lava A10 fulfills both the need."
Check out features and specifications of LAVA A10 and dont forget to check the other latest Lava Handsets.