While it's a new brand in India vying for the premium segment, iQOO has been in China for quite some time now with a bunch of premium flagship products. The one that launched in India, the iQOO 3 5G may have the 5G certification (which doesn't do much in India) but the display still has a 60Hz refresh rate. The next iQOO smartphone might change that.
The official teaser for the iQOO Neo3 went up in China and claims the phone will come with 'higher refresh rate'. No exact number was quoted but a new leak on Weibo states it will come with a 120Hz refresh rate display. That's the max it can go with another 90Hz added to the mix. There's also the option to keep the panel refreshing at 60Hz and an auto mode for the undecided.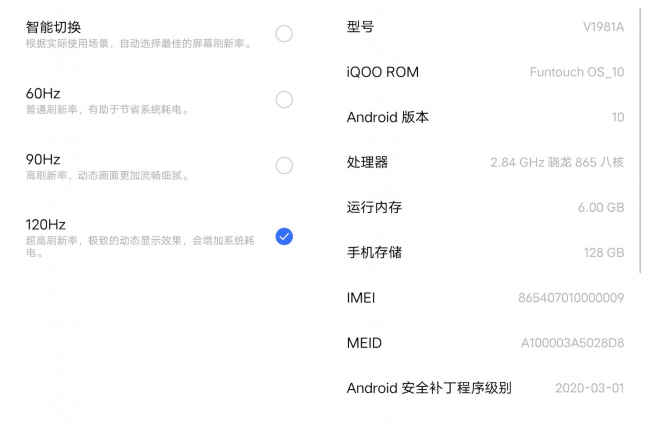 The leak also shows the About section of the Settings app in the iQOO Neo3 which reveals the phone will be powered by the Snapdragon 865 and will rock 6GB RAM and 128GB storage. The flagship processor part was already confirmed in the official teaser.
The iQOO Neo3 will continue with a 1080p display with the punch-hole camera like the iQOO 3 5G (review) which can be told by the icon placement on the status bar in the leaked image.
There's no information on when the smartphone will actually launch yet.