UPDATE: For further investigation, Digit spoke to the user, who has been offered a OnePlus 3 as a replacement by the company. However, he has made a counter demand, asking the company for monetary compensation (the amount of which cannot be disclosed) and an iPhone.
A OnePlus One user from Chandigarh contacted Digit on Twitter, with images and videos of his OnePlus One burnt out of shape, after it burst into flames while charging. Digit was first to contact the user to take his grievance forward with OnePlus.
Deepak Gosain, a OnePlus One user from Chandigarh, told Digit that his device was charging for about 2 hours, while he was sleeping right next to it. The phone suddenely burst into flames, and the battery exploded, rendering the device useless. "I could have lost my life," says Gosain, who took his device to the official OnePlus service center, where he was informed his device will be replaced.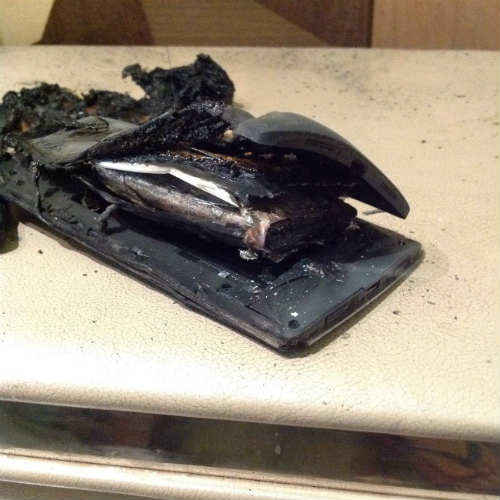 However, Gosain feels that the issue should not be "trivialised". He claims that OnePlus's customer care service informed him that they will get back to him with a stronger resolution in a day's time, but according to Gosain, he still hasn't been contacted by the company, after the incident which occured on Monday. "If OnePlus does not contact me today, I will be taking proper recourse by moving the courts," said Gosain.
Digit has contacted OnePlus on Gosain's behalf, and company representatives have told us that they will get in touch with the aggrieved customer. In their official textbook response, OnePlus told Digit, "Our top priority is the health and safety of our customers. We are confident in the quality of our products, which all undergo industry-leading safety tests. We are already in touch with this customer, but since this is an open case, we cannot disclose any further information."
If you have ever experienced such a hazardous event with your smartphone, feel free to share your issues with Digit.