For the first time the telecom subscriber base in the country has registered a decline. According to the Telecom Regulatory Authority of India's (TRAI) data, users base has dipped to 944.81 million in July from 965.52 million.
The TRAI reveals that the decline is driven by the wireless segment, which saw a slump of 26.1 million. Reliance Communications saw a loss of 20.48 million users. RCom was followed by Tata Teleservices, which lost about 2.4 million customers. Uninor lost more than 1 million users, while Videocon 0.41 million. Loop Mobile and state-run MTNL lost around 0.15 million subscribers in July.
RCom says removal of inactive users has caused the drop. "With an objective to release the substantial blocked resources of number series and in context of DoT's stringent guidelines on issuance of fresh numbers, RCom has decided to deactivate the inactive prepaid subscribers who have not had any usage in the last 60 days," a RCom spokesperson is quoted as saying.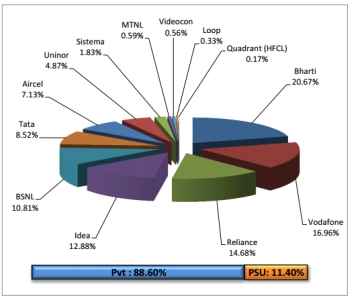 The data further show that the share of urban subscribers has declined to 63.83 percent from 64.40 percent whereas share of rural subscribers has increased to 36.17 percent (from the month of July 2012). Moreover, subscription in urban areas has decreased from 621.76 million in June, 2012 to 603.03 million at the end of July, 2012. Subscription in rural areas decreased from 343.76 million to 341.79 million during the same period. The monthly growth rate of urban and rural subscription remained at 3.01 percent and 0.57 percent respectively.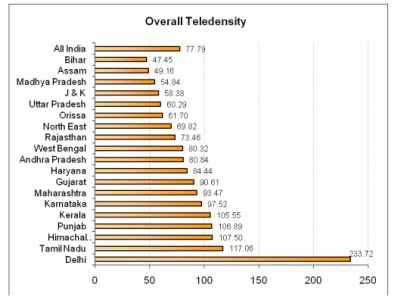 On the mobile number portability front, by the end of July 2012 about 59.31 million subscribers have submitted their requests to different service providers for porting their mobile number. The status of MNP requests in various areas is given below: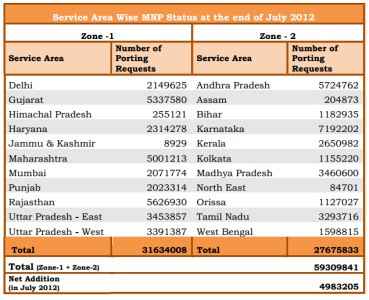 In the wireline segment, total subscriber base slumped from 31.43 million to 31.33 million by July-end 2012. Net reduction in subscriber base was 10.1 lakhs. Market share of all service providers in wireline segment is shown below: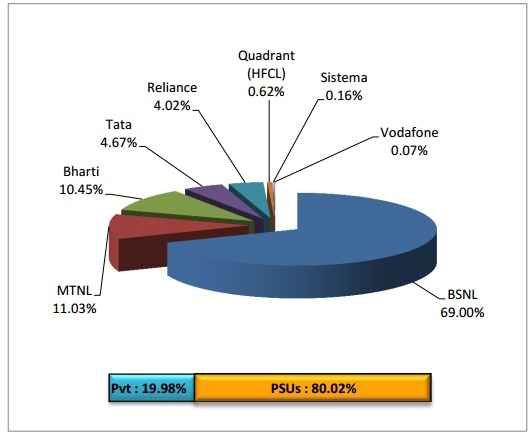 Number of broadband users, however, has seen a decent growth. Total broadband subscriber base has grown from 14.50 million at the end of June 2012 to 14.68 million at the end of July 2012, thereby showing a monthly growth of 1.20 percent. Yearly growth in broadband subscribers is 17.40 percent during the last one year (August 2011 to July 2012).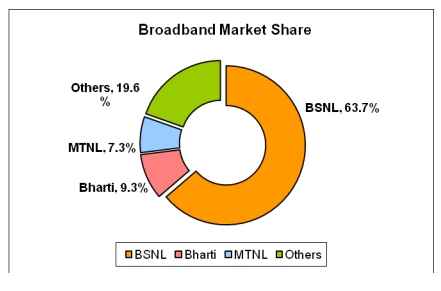 Source: TRAI