iBall's new tablet is called iBall Slide. The new tablet has been priced at Rs. 13,995. To promote iBall Slide, the company has roped in Hrithik Roshan as brand ambassador. The budget tablet market has heated up after the launch of iBall's Slide.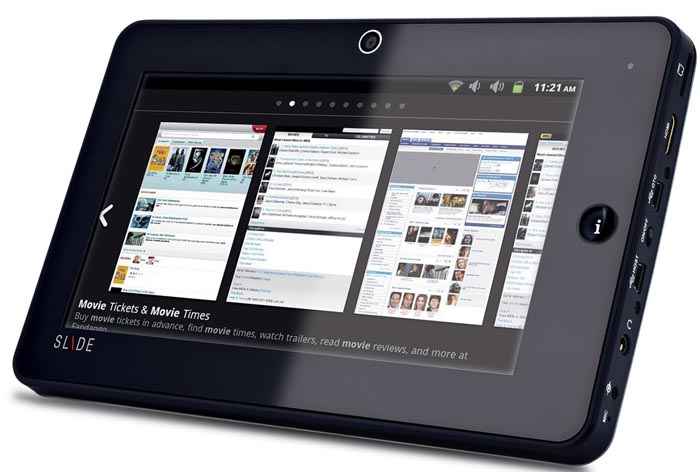 Best IT World (India) Pvt Ltd, which markets computer peripherals under the brand name iBall, has announced launch of its first Android tablet called 'iBall Slide'. The new tablet has been priced aggressively at Rs. 13,995, apparently targets the budget-tablet market in India. The company has roped in Bollywood actor Hrithik Roshan to endorse the iBall Slide tablet.
[RELATED_ARTICLE]
The iBall Slide comes with a seven-inch capacitive display, a 2 MP front camera, USB host and HDMI output. The tablet runs on Android 2.3 operating system and is powered by 1GHz ARM Cortex-A8 processor. For connectivity, the iBall Slide supports WiFi and 3G supports. However, it's notable that these features are not inbuilt like Reliance 3G Tab and you will be needing a dongle to run them.
The iBall Slide comes with a 4400 mAh battery, which gives up to 6.5 hours of music and 5 hours of video. The tablet also supports HD quality video and 3D games. The company says the device will be made available across India very soon.
The budget-tablet market in India has already heated up with the launch of Reliance 3G Tab and Beetel Magiq tablets. The Reliance 3G Tablet comes with a 7-inch touchscreen with Android 2.3 OS. The device has 512 MB RAM and a micro SD external storage, which supports data storage up to 32 GB. Read the full review of the Reliance 3G Tab here.

The Beetel Magiq has a 7-inch WVGA Screen and runs on Android 2.2 operating system. Check out our exclusive preview of the Beetel Magiq here.
Read more about budget tablets: