Huawei is reportedly working on a new smartphone design, which could eliminate the need for a notch from its phones. As per etnews, via GSMArena, on an upcoming Huawei phone, there might not be a notch on the display, nor any motorised parts like the Oppo Find X to accommodate the front-facing camera. Instead, there might be a small pin-hole on the display where the sensor could be placed, with the screen surrounding it from all sides. The company has reportedly decided to drill a small hole in the panel to achieve a near bezel-less look, without a notch.
Etnews also reports that the company is experimenting with a 6.39-inch LCD panel and it could be used in a phone that might launch by Q4 this year. There is also an image showing how the design could be implemented. Components like the earpiece and ambient light sensor will be moved to a thin recess on the top bezel.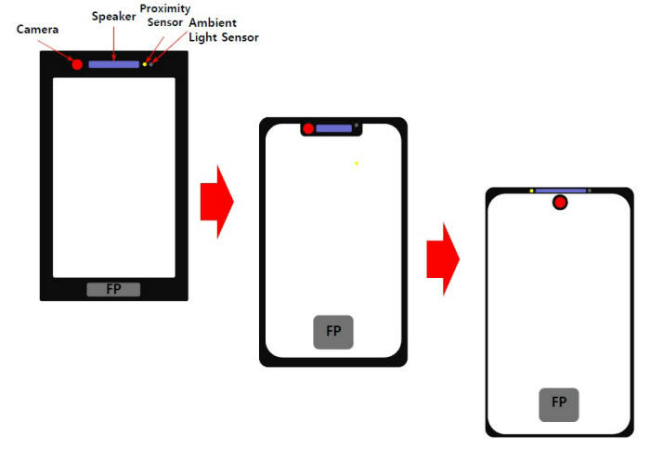 The design certainly doesn't seem too appealing when most smartphone manufacturers are vying for a completely bezel-less look on their devices. The Essential phone sports a similar design, but the notch is a cut-out and not a pit in the display. Additionally, the new design raises questions about apps behaviour on the aberrated panel? Display strength could also be compromised because of an indentation on top, making it more susceptible to damage.
One must note that the report is based on sources close to the development and is not official in any way. As mentioned above, Oppo recently launched its flagship Find X smartphone in India, which features a 93.8 percent screen-to-body ratio. The company was able to achieve this by using a mechanical slider that houses the front and rear cameras. You can read more about the device here.