#IBMCodePatterns, a developer's best friend.
#IBMCodePatterns provide complete solutions to problems that developers face every day. They leverage multiple technologies, products, or services to solve issues across multiple industries.
Click here to know more
Advertisements
Huawei has finally confirmed its highly rumored and anticipated smartphone Honor 7i in China. With its official launch, the rumored flip-out camera has also got confirmed. If you are wondering what is this 'flip out' camera, then it is basically the rear camera on Honor 7i which can be flipped out to use as front camera. It is definitely a cool approach from Huawei at least on paper, however it will be interesting to see whether it will be as cool in real world.
Another interesting thing about this flip out camera is that you can use it at almost any angle within 180 degrees. It is a 13MP camera with f/2.0 aperture which gives you features like Auto Exposure, Automatic Face Recognition, Auto Smile Shutter, and Auto White Balance. It also comes with SLR grade iSP which, as claimed by Huawei, will offer great low-light performance.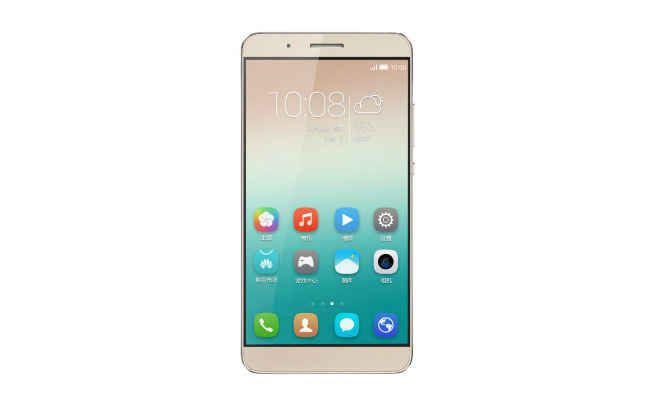 Huawei Honor 7i also has fingerprint sensor, but just like its front camera, it's not at the place where you would expect it to be. Traditionally, fingerprint sensors are placed either on front or back, but Huawei has mounted the sensor on the side.
As for other specifications, the smartphone comes with 5.2-inch FHD LCD negative display, 64-bit octa-core Snapdragon 616 SoC, 3GB RAM, 32GB internal storage, and 3100mAh battery. The smartphone is currently available only in China and is priced differently by different Chinese retail stores: 1,899 Yuan (China Unicom), 1,699 Yuan (China Telecom), and 1,599 Yuan (China Mobile). It means, the smartphone is about Rs. 19,473, Rs. 17,422, and Rs. 16,397 respectively.
Apart from this, Huawei is also rumored to relese Honor Mate 7S at IFA in Berlin. The smartphone is expected to come with Force Touch technology.