#IBMCodePatterns, a developer's best friend.
#IBMCodePatterns provide complete solutions to problems that developers face every day. They leverage multiple technologies, products, or services to solve issues across multiple industries.
Click here to know more
Advertisements
Rendered images of a new smartphone from the taiwanese phone maker HTC, were leaked earlier today. These rendered images were of the HTC One X9. The images are clear and offer a good look at the upcoming phone. The leak also details the major specs of the phone. Looking at the leaked specs it looks like th HTC X9 will be a midranged smartphone. The leak suggest that the HTC One X9 could be powered by a Helio X10 SoC and has a designsimilar to the recently launched One A9.
According to the Chinese website anzhuo, the HTC One X9 will feature a 5.5-inch 1080p display. Like we mentioned above, the device may be powered by the MediaTek Helio X10 SoC. This is the most powerful SoC from MediaTek and is currently being used by the HTC One M9 Plus which is HTC's flagship smartphone launched in India this year. Earlier, rumours suggested that the phone could be powered by the Qualcomm Snapdragon 820 SoC or the MediaTek Helio X20 SoC. Because of these rumours, it was expected that the One X9 will be the companies flagship smartphone in the coming year. The website suggests that the upcoming phone will be available in two variants, one with 2GB of RAM and one with 3GB of RAM. It is speculated that the device will have 16GB built-in storage.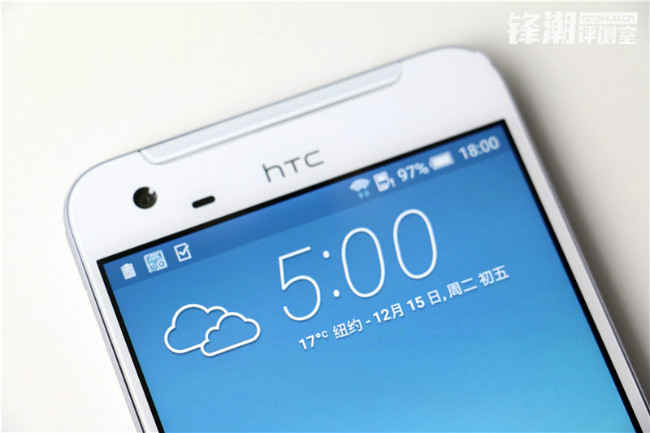 If the information on the website is to be believed, the phone has an all metal build just like the recently launched One A9. However, unlike the One A9, leaked renders suggest that the One X9 will offer BoomSound dual-speaker setup. At the back, the phone houses a 13MP camera which ihas OIS (Optical Image Stabilization) and at the front, the phone is expected to have a 4MP Ultrapixel camera. The leak suggest that the HTC One X9 will offer a 3000 mAh battery.