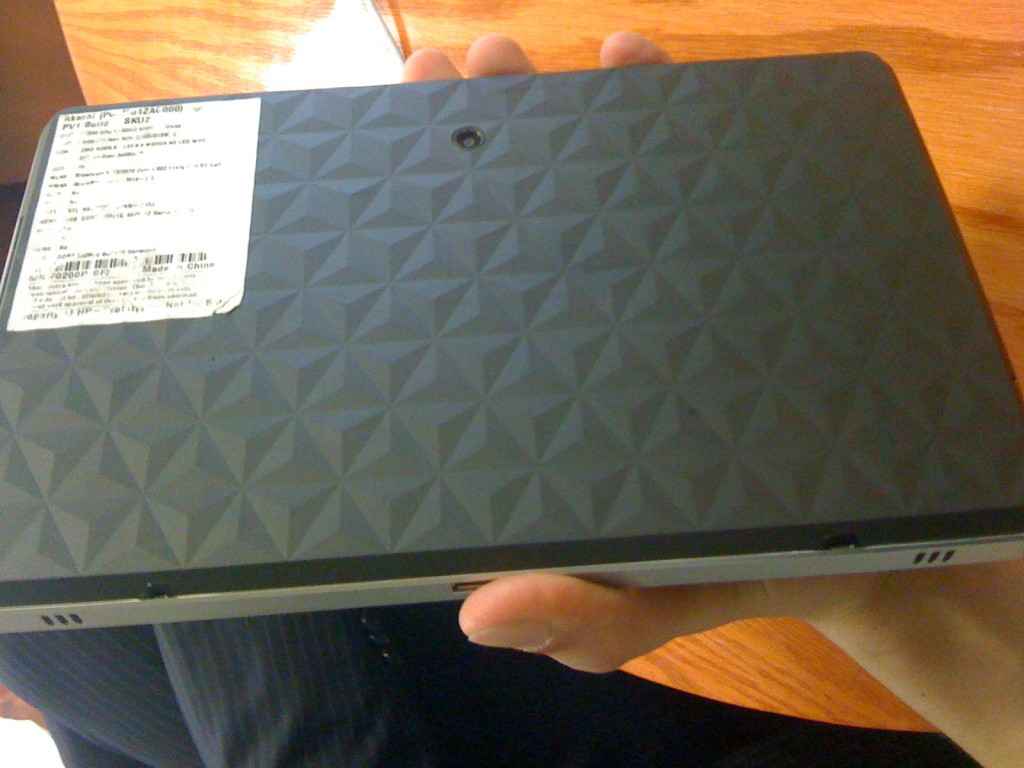 Spanish website Conecti.ca seems to have got its hands on a HP Slate device, and have posted several pictures. While they have not published any benchmarks, they feel that the "gadget is not a competition to [the] iPad but [to] the netbooks already on the market". What the internet is finding funny, is that Conecti.ca's final verdict on the device is "meh" – a word that seems to imply that they feel the product is nothing great – nothing more than a part of a "pseudo-range of netbooks without a keyboard".
While Conecti.ca went ahead and bashed the HP Slate and its worthiness to a large extent, they haven't really said anything new, or enlightened us with any differences in specifications from HP's previous leak. Conecti.ca's Their primary misgiving about the device is its OS, which is Windows 7. It appears that while Flash is great to have, it makes the OS load time substantial, which is further aggravated by the password upon entry (which if they realize can be changed to direct log-in, just like in normal Windows 7).
The disadvantage is also an advantage, as having a full-bodied OS like Windows 7 provides users with a whole ecosystem of applications that surely number more than those in Apple's App Store, and doesn't require HP to labour over making detailed APIs for developers.
After hearing all this, nothing much has changed from when HP leaked its iPad vs Slate specification comparison (pictured below), and what remains certain is that one of the key deciding factors between the iPad and the HP Slate will be their respective battery lives, where the latter has almost half of the former. Find more images in the photogallery below.