Back in September, around its 20th anniversary, Google announced its plans to make three fundamental shifts in in Search. These included - Renaming Feed to Discover, introducing new ways of visually presenting information in search with the help of AI, and instituting new activity cards to help users retrace their steps on the web. Following up on its announcement, Google has now introduced Activity Cards to Search.
These Activity Cards aim to help users pick up from where they left off in Search. So when you revisit a query related to a task you started in the past, Google Search will show you a card with relevant pages that you visited previously, and list older search queries on the topic. You can also add content from your Activity Cards to Collections, which feature websites, articles or images that you might want to revisit quickly.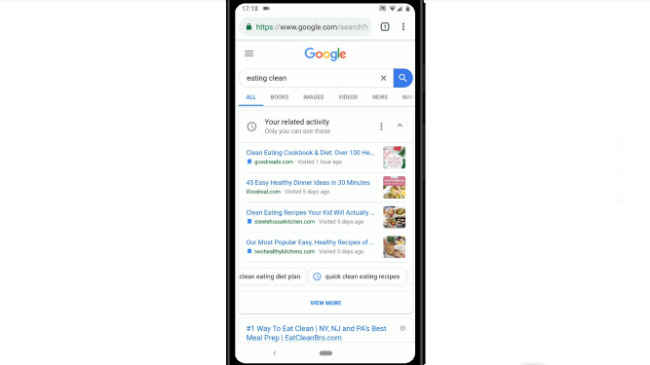 If you want to save a page to read or reference later, you can just touch and hold the link to quickly add items on your activity card to a Collection. You can access collections by tapping the menu on the top left of the Search page (on mobile web), or through the bottom bar of the Google app.
Individuals can also control what they see in their Activity Cards. Information can be deleted from Activity Cards and they can also be turned off from the 3-dot icon.
These Activity Cards have started rolling out to Google Search. They will first roll out to mobile web and the Google app in English in America.