"What? You mean to tell me that there never was an official Google Reader app for Android?" An app like this makes so much sense that you automatically assume it exists. Nevertheless, Android folks should be happy to find out that their mobile devices now have an official Google Reader app to browse all of their RSS feeds.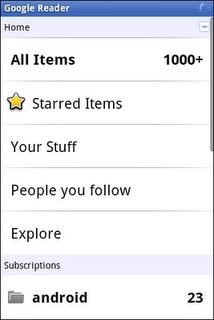 All of the basic Google Reader options are present. Additional features include:
- Multiple accounts
- Synced preferences
- Volume-key navigation
- Full subscription features
...and other shortcuts like a long-press on a subscription folder will bring up a menu that will allow you to rename, unsubscribe, or change folders; and 3rd party app integration like Twitter and Facebook for article sharing.
From the sheer size of the most of the popular Android phones, viewing a RSS feed from a website/blog should be a breeze (those things are huge!)
Scan the image for a link to the app on the Android Market.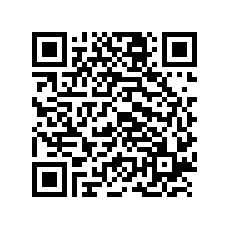 [via: Google Reader Blog]