Google announced its AI Chatbot Bard in February and now it is available for limited users. Google has opened access to Bard for limited users, although it is not accessible in India yet. The service is only available in the US and UK for now.
Access on Bard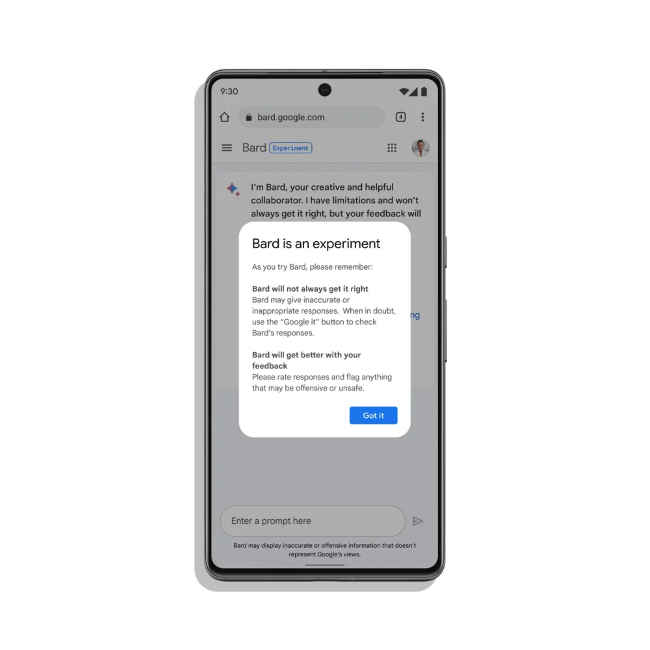 Google has declared that it has initiated the procedure of granting early access to Bard, an initial trial that supports user partnership with generative AI. The technology giant has stated that it will commence this in the US and the UK initially, followed by the expansion to more countries and languages. Additionally, they will continue enhancing Bard by incorporating features such as coding, increased language options, and diverse experiences.
Steps to join the Bard waitlist
However, Bard is not available in India yet but Google claimed that it will be expanding the access in other regions except US and UK soon so here are the steps on how to join it.
-Open the Google Bard website
-Tap on "Join waitlist"
-If you haven't logged into your Google account, do it.
-Choose yes or no for the email update and then click "Yes, I'm in."
What is Bard?
Bard by Google is an AI-powered ChatBot just like OpenAI's ChatGPT that utilises LaMDA (Language Model for Dialogue Applications) to respond to current and relevant inquiries by drawing information from the Internet. As per Google CEO Sundar Pichai, Bard is not only a means for creative expression but also a catalyst for curiosity and ideation, enabling users to enhance their productivity and stimulate their thought processes.