Guvera to offer free, ad-funded service and a library of over 12 million local and international tracks in india
Australia-based music streaming service Guvera announced the launch of its popular music streaming mobile and web app in Mumbai today. The mobile application is slated to feature free and unlimited access to local Bollywood as well as international music, and is now available for download on Android and iOS.
Developed in 2008 in response to the mass consumption of illegal music online, Guvera provides consumers with a free and legal way to access music whilst giving royalties to the artists and record labels responsible for producing it.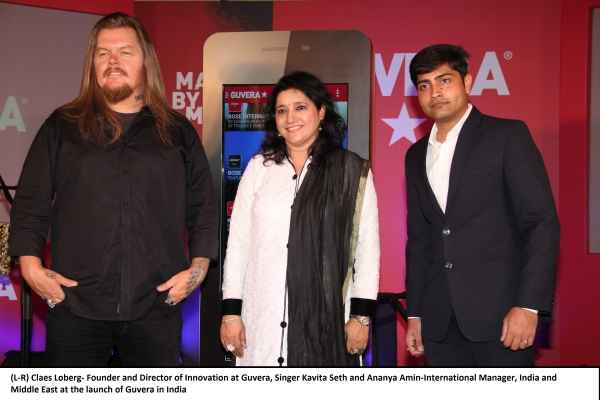 At the launch Claes Loberg, Founder and Director of Innovation for Guvera, gave an example of how the company works closely with advertisers to create unique engagement opportunities that go beyond simple banner ads. One such example is the introduction of branded channels. So for example Bose can have a channel that streams music that goes in line with their brand identity. Or Nikon could have tracks by Priyanka Chopra, the camera manufacturer's brand ambassador. Loberg explains, "Branded channels are a great example of how users are able to engage with brands in a less disruptive manner. Advertisers know that they are paying for ads that consumers want. We believe that Guvera is a platform for advertisers and brands to connect with a significant database of users, made possible with the help of Guvera's innovative content-targeting algorithm."
The service lets listeners play and explore music through #hashtags and based on their current mood, activity or preferences. Consumers can also search and discover music, as well as manage and share their own playlists. There is also social integration that allows users to follow friends and celebrities on Guvera, and access their playlists. While most of the music does get streamed in this fashion, if you are looking for specific on-demand tracks you may be prompted to go for the premium subscription which is priced at Rs. 199 per month.
Instead of relying totally on recommendation algorithms Guvera depends more on human curated playlists for music discovery. Commenting on the eve of launch, Mr. Claes Loberg, Founder and Director of Innovation for Guvera, said, "We are both proud and excited to be the first-of-its-kind international music streaming offering to enter India; a market that is truly diverse in terms of its taste for music. Guvera provides its users with an unmatched user-friendly experience. We plan to provide our Indian users with the best expert-curated local and international content – all they have to do is hit the 'play' button."
Guvera has entered into tie-ups with major music labels and content aggregators in India, including Sony Music, Hungama.com (T-Series & Speed Records), Universal, Saregama, Eros International, Times Music, Believe, Orchard, TuneCore, CDBaby and INGrooves.
Journalists at the event were given a one month trial membership to Guvera Platinum so you can expect a full review soon.