Vostro 3501
Popular tech to stay connected anywhere. Save more on exciting Dell PCs.
Click here to know more
Advertisements
Biometric authentication for smartphones is nothing new. Samsung, like most other smartphone makers, has tried and successfully implemented various biometric authentication methods including iris scanning on the Galaxy S8, facial recognition on the Galaxy Note 8 and of course, the age old fingerprint sensor.
Now, it seems Samsung is experimenting with a rather strange biometric security measure - your palm. Yes, the South Korean tech company has filed a patent for a smartphone that can scan the lines of its user's palm and display password clues in case of a forgotten password.
The technology works by taking a picture of the user's palm with an option of using the front or the rear camera. The phone will then analyse each individual line and display clues about the forgotten password, much like how Windows shows forgotten password hints. However, unlike on Windows, the password hints cannot be set by the user.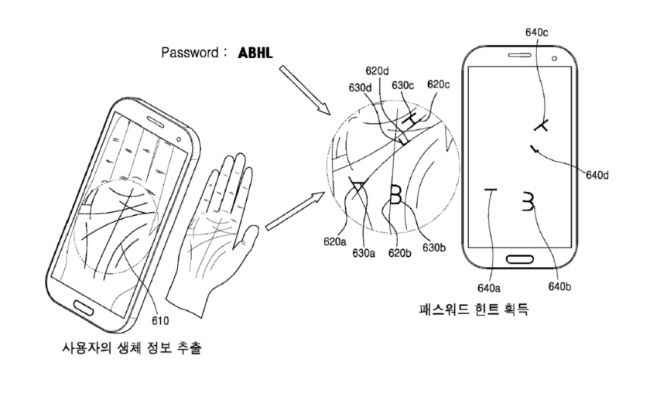 After scanning the palm, Samsung's patented technology will display various letters from the user's password to help the user remember the forgotten password. This palm reading method will serve as an additional layer of security for password recovery, and as per Samsung's patent, it will not be used to authenticate payments on Samsung Pay or even for locking and unlocking the smartphone.
Not much can be said on how well the tech would work or if it can be fooled or not. Samsung has seen instances of its iris scanning and facial recognition tech being fooled in tha past. Also, tech companies file multiple payments which never see the light of the day, and this could be one of them as well. We will have to wait and see if Samsung implements the palm reading method on its upcoming Galaxy S9 and S9+, which are expected to be unveiled at CES in January.