Google may use introduce a new type of way to interact with smartphones. Patently Mobile reports that the company has obtained a patent for a touch sensitive rear panel. The technology could make its way to future Pixel devices, or the company could choose to license the technology to other manufacturers. In the patent filing, Google stated that "It would be advantageous to have an improved touch sensitive surface that offers additional modes of operation." The touchpad could also handle different tasks based on the app that is currently open. If a music app is opened, if could be used to control volume. If a web page is opened, it could be used to scroll the page. Further, there could be a "gesture" area on back that could allow users to use gestures to open specific apps. For example, the user could open the camera by drawing a 'C' in this gesture area.
It should be noted that while Google is expected to launch new Pixel devices this year, there is no guarantee that this technology will make its way to that device. In fact, it is quite possible that this technology may not even be used at all.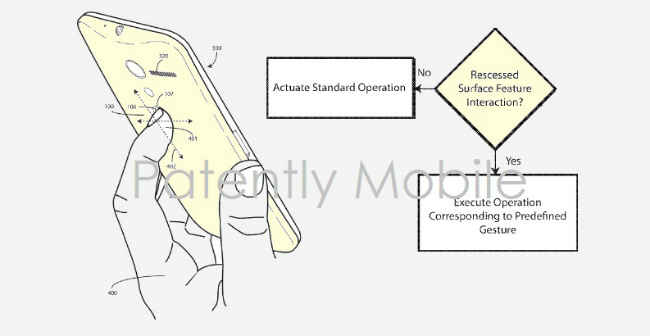 Google was initially said to be working on three new Pixel devices for the year codenamed Walleye, Muskie and Taimen. While Walleye and Muskie were tipped to be direct successors to the Pixel and Pixel XL, the Taimen was said to a device with a larger screen. Later reports suggested that the Muskie was cancelled in favour of the Taimen.