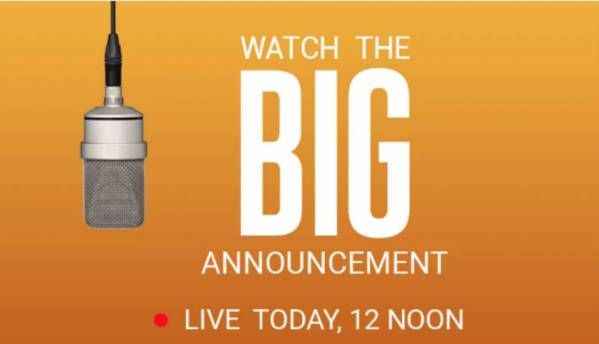 HIGHLIGHTS
Today, Flipkart will finally disclose what its 'BigOnFlipkart' promotion is all about. Announcements include an exclusive brand partnership with a "tech giant", a new smartphone and a new value-added service for shoppers.
Flipkart has been promoting its 'BigOnFlipkart' campaign for a few days now. The ecommerce platform is expected to makle announcements regarding a new smartphone launch, an exclusive brand partnership with a "tech giant", and a new value added service for its shoppers. Flipkart is expected to reveal the mystery behind the campaign today at 12 noon. For the same, the company is hosting a press event as well as a livestream.
On Sunday, Flipkart CEO Kalyan Krishnamurthy teased the 'Big' announcements in a video, confirming that the company will be announcing a smartphone. It is speculated that Flipkart plans to tie up with a known smartphone manufacturer to launch a device under its own banner. However, company source denied launching anything under Flipkart's existing 'Billion' smartphone banner. There were predictions that Flipkart will announce an exclusive partnership with Huawei to bring the P20 and P20 Pro flagship smartphones to India, but it seems unlikely since Huawei has not made any noise around a launch set for April 17.
Another teaser was posted on the ecommerce platform today, giving weightage to the three announcements – 42% weightage has been given to the smartphone announcement, 32% weightage to the brand partnership reveal, and 26% to the value added service. This sort of establishes that the main attraction of today's event will be the smartphone. Let's just hope it does not disappoint.
As far as the innovative value added service is concerned, the corresponding graphic in Sunday's teaser suggested some sort of a mobile repair programme. Flipkart might be planning on bundling its smartphone offering with its own after-sales and repair services.