Dell Aero - the second Android handset from AT&T and the first from Dell - has all the ammunition up its sleeve to beat the competition in the lightweight Android slugfest. Like its AT&T predecessor, the Backflip, this one fires on the aged Android 1.5 platform, but looks well set for a upgrade to Android 2.1 shortly.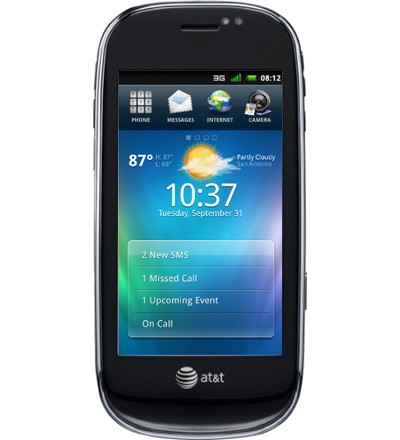 Dell Aero's list of heavy arsenal includes: a 3.5-inch nHD display, 5MPcamera, a 2GB microSD card, GPS, and a multitouch capacitive screen. The phone also has camera integration with Flickr, Facebook, Picassa, YouTube and TwitPic, to quickly share images. Users will also enjoy a PC-like browsing experience with Flash Lite support. The Dell Aero is a Dell Mini 3 (a model sold primarily in Brazil and China) that has been completely reworked to be lighter, more capable, and faster. AT&T keeps the working state of the Android handset undercover by dimming the handset screen during test reviews, so as to not reveal any carrier secrets before the official launch.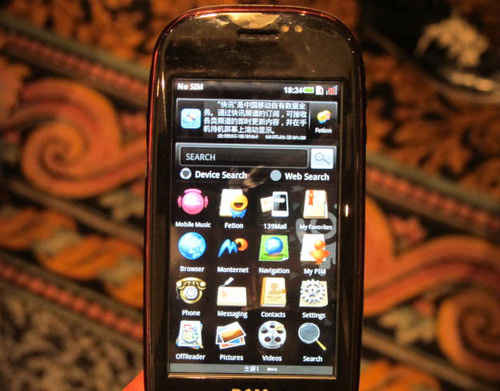 The proposed custom skins for the Android interface are hinted to be identical to the current skins used in Android handsets across Asia. With so much on offer, it is disappointing to note that the price and availability are cloaked in the shadows for the next few months - until the formal announcement for the official release pops out of the darkness!