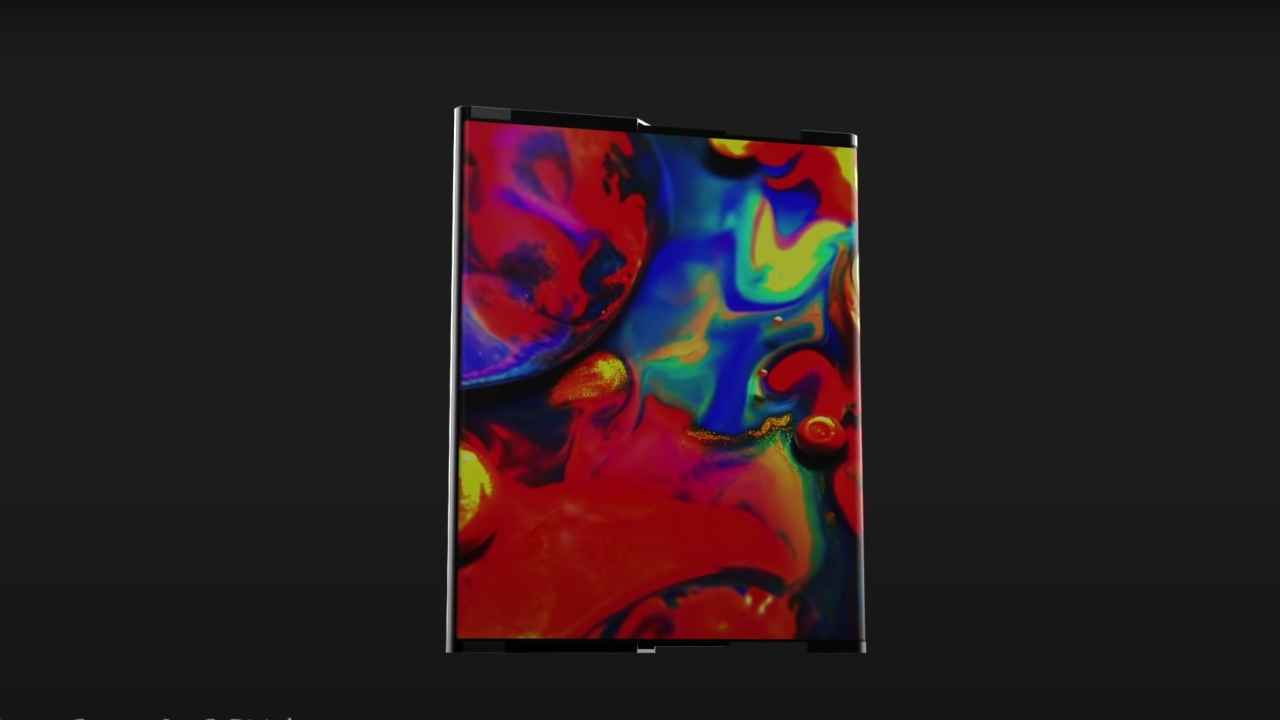 HIGHLIGHTS
An unofficial render of Xiaomi's ambitious rollable display phone touted as the Mi Mix Alpha R has been released on YouTube.

Oppo has also shown off its concept rollable smartphone recently, called the Oppo X 2021.
After LG and Oppo, now Xiaomi looks like it's working on a smartphone with a rollable display. A patent filed by Xiaomi last year hinted that the company might start its rollable smartphone project soon. This design patent surfaced on both USPTO (United States Patent and Trademark Office) and WIPO (World Intellectual Property Office). We don't have an update on the progress yet, but the patent has now been used by Jermaine Smit (aka Concept Creator on YouTube) in partnership with Letsgodigital to make a set of renders that shows the concept in action.
The patent shows a retractable display that can stretch sideways to take tablet form. It comes with a wraparound panel which was also seen on the Mi Mix Alpha concept, although the render looks to be a slightly better version of the technology.
In the renders, the concept is called the Mi Mix Alpha R, it looks sleek and very different from other rollable phone concepts we've seen. The display stretches from the front to the back of the phone making it an all-screen phone. Its display rolls out horizontally and extends a large area to use. The sides are completely curved, and there is even a 3.5mm headphone jack included here.
For more details, check out the video below.
Although the render of Xiaomi's phone with a wraparound display is out, note that the device still looks far from reality unless Xiaomi confirms it. We do not know when the phone will become a reality and how will it look. However, if we go by speculations, the phone may become a reality in the first half of 2021.
As we mentioned, Oppo has also shown off its concept rollable smartphone recently, called the Oppo X 2021. While it won't be available commercially anytime soon, it is a working model, which technically makes it the first working rollable smartphone in the world.
Apart from Oppo, LG is also expected to announce its rollable smartphone in the first half of 2021 and it's said to go on sale before Oppo's offering. None of the developments come with concrete proof, but what's confirmed is that rollable smartphones are coming in 2021.