He barely owned an iPhone 7 for three days when the device exploded in his hands. Lee Hayes, a semi professional darts player, was trying to answer a call on his newly purchased iPhone 7, when it burst into flames.
Hayes tells The Sun, "It was on the bench in the kitchen and I heard it ringing. As soon as I touched the screen to answer it the phone just exploded." He added, "There was a loud bang and a sizzling noise and the force of the blast shattered the screen." This is true for many previous cases of phones blasting out of the blue. The usual reason for something like this to happen is a the battery, like in the case of the infamous Samsung Galaxy Note 7 explosions. Lithium in Lithium Ion batteries is flammable and can explode on exposure to air and water if the battery case is damaged or faulty.
Hayes claims that he injured his hand in the process as "tiny shards of glass" from the broken display of his iPhone 7 got embedded into his fingers. "My girlfriend has been picking them out for days," said Hayes. He claims, "It was a nasty injury – my hand was bleeding quite heavily – but it could have been so much worse. I could have lost my hand. My girlfriend's two-year-old son was in the house so it could have just as easily been him."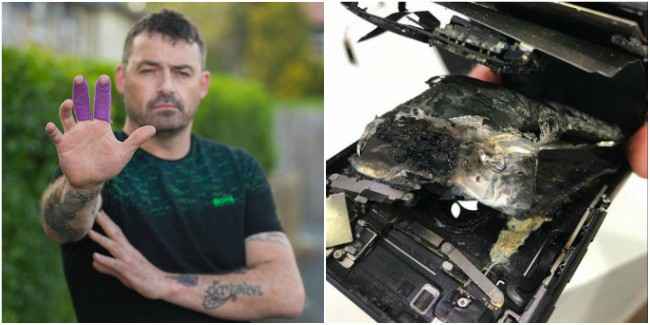 Lee Hayes and his exploded iPhone 7. Image courtesy: The Sun
As per a CNET report, Apple did not respond to any questions regarding the incident. Hayes, however, is reportedly planning to sue the Cupertino-based iPhone maker for the accident.
Meanwhile, it has been reported that Hayes also goes by an alternate name and calls himself "The Scorpion." A follow-up story by The Southport OTS News reports that one Lee "The Scorpion" Hayes was convicted of preventing the course of justice back in 2016.
This is not the first time someone has reported an iPhone 7 Plus bursting at random. Last year, Reddit user kroopthesnoop posted photos of an iPhone 7 Plus that blasted enroute to his coworker in Texas. Apple then replaced the busted iPhone with a brand new device. Here's how the blasted iPhone 7 Plus looked -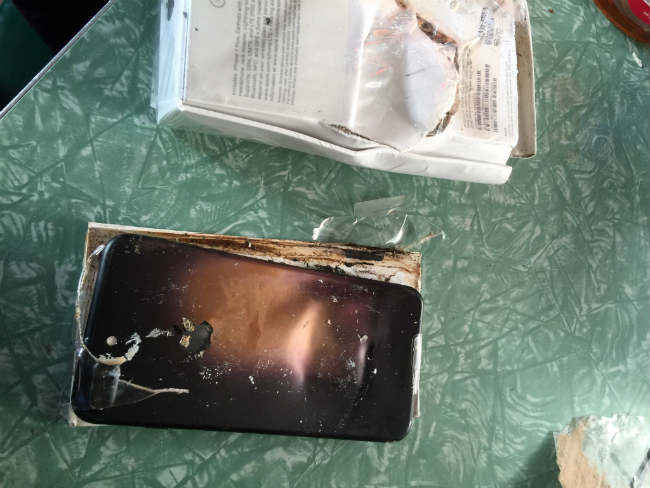 For more technology news, product reviews, sci-tech features and updates, keep reading Digit.in or head to our Google News page.