#IBMCodePatterns, a developer's best friend.
#IBMCodePatterns provide complete solutions to problems that developers face every day. They leverage multiple technologies, products, or services to solve issues across multiple industries.
Click here to know more
Advertisements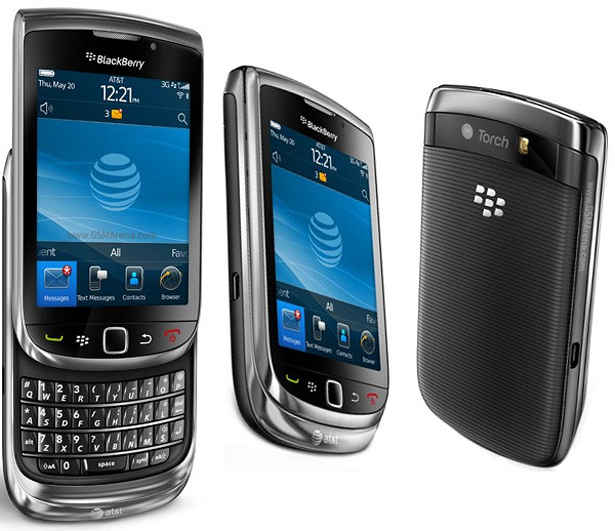 What was known as the BlackBerry Bold 9800 is now officially the BlackBerry Torch, a QWERTY-slider phone that's powered by a 624MHz Marvell processor, and runs on BlackBerry 6 OS. Some blogs in the United States have already got their hands on the device, which was exclusively launched on AT&T, and all of them have a lot to say about how the phone feels and functions. This is a roundup of some of the most insightful impressions.
Like all BlackBerry phones, the Torch's QWERTY keypad is supposedly flawless, with great tactile feedback and perfect spacing/layout. The slider is solid, and the phone built sturdily all round.
The screen is not very large when compared with other modern smartphones, and has a comparatively low resolution of 480x360. The capacitive touchscreen was thought to be responsive though, with great multi-touch gesture controls.
As for the interface, the phone was apparently well-integrated with social networks and instant messaging, giving users aggregated feeds in a unified inbox.
Performance-wise, the phone's 624MHz processor reportedly seemed slow, as did the browser – at least compared to the iPhone 4.
As an all-out business phone, it wouldn't be fair to compare the BlackBerry Torch to an iPhone 4 or any modern Android device, but if one did, the most obvious disadvantage the Torch has is the lack of apps/games in BlackBerry App World, which are available in their thousands at the Android Market and Apple App Store.
Another disadvantage in the sphere of multimedia and apps is the lack of internal memory, which amounts to 4GB onboard, and a 4GB microSD card that ships with the device, making to 8GB total. This can of course be expanded to 36GB total, with a 32GB microSD card.
As for battery life, the phone is again behind its other BlackBerry siblings, offering 5.5 hours of talk time and 432 hours of standby time with its 1300 mAh battery.
While the 5MP camera is considered sufficient, the lack of a front-facing camera is questionable, as is the lack of HDMI output, though the phone does play quite a few video formats, such as MP4, WMV, H.263 and H.264.
Looking at all the above, it seems that RIM has not really got a trump card on its hands, just when it most needed one. Competing against smartphones that might not fit the niche of business readily, BlackBerry either had to choose to focus completely on making its new flagship a business monster, or make it as multi-functional as its competition. By choosing the second route, RIM has taken the more difficult path, competing against established players in the media and apps world. At least though, it doesn't have any antenna issues!