A device thought to be BlackBerry Curve 9320 has been doing the rounds, showing specifications, a dedicated BBM key, and BBOS 7.1.
BGRIndia recently got their hands on what might be the BlackBerry Curve 9320, expected to launch soon, along with its 2G only variant – the Curve 9220. The devices, said to be running BlackBerry OS 7.1, should be available at Rs. 12,000 and Rs. 9,000 respectively.
According the leaked spec-sheet, the BlackBerry Curve 9320 will reportedly feature a 2.44-inch 320x240 pixel display, a 3.2MP camera with flash, an optical trackpad, 512MB of RAM, 512MB of built-in storage with a hot-swap microSD card slot, as well as HSDPA 7.2Mbps/HSUPA 5.76MBps/Wi-Fi N/Bluetooth/FM radio/GPS connectivity, and the range of sensors – proximity, digital compass, and accelerometer. The Curve 9220 is apparently identical, apart from a lower-end camera.
The report identifies a BBM shortcut button on the Curve 9320, on its left edge, meant for easy access to the recently further integrated BBM. Battery life is said to hold up through more than a day.
BlackBerry is doing well enough in India, it is an accessible, luxury brand that is helped in no small part by the BBM-culture and internet services it offers. Offering fresher, better entry-level devices would seem to be the right track.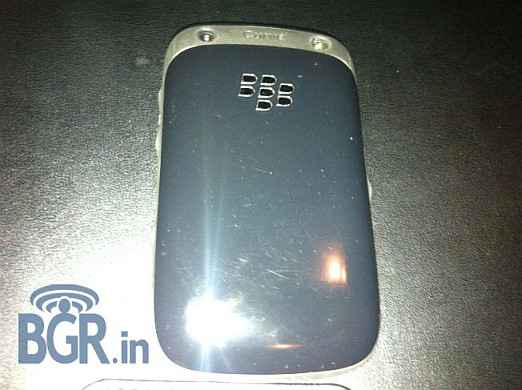 Source: BGRIndia