A research director from Counterpoint Research claimed that even if Apple registers a big boost in the traditionally strong second half, Apple will still fall short of even matching last year's numbers.
Two days ago it was reported that three Apple India executives have quit as the company looks to rejig its iPhone sales strategy in the country. Until now, there was foggy explanation on why the Cupertino-based giant wants to change its India strategy; a new development could clear the picture. According to a Bloomberg report, in India, where it has a market share of about 2 percent, Apple has sold just 3.2 million iPhones in 2017 and in the first half of 2018, fewer than a million devices have been moved.
Neil Shah, Research Director at Counterpoint Research told Bloomberg, "iPhone India sales were weak in the first half of 2018 and, even if they show a big jump in the traditionally strong second half, Apple will still fall short of last year. It has not put great focus or investments into India because the market is so minuscule. The inattention could send more users to Android phones, making it difficult for Apple to build a user base and win loyalty. It's a Catch-22 situation for Apple in India."
In line with the new strategy, e-commerce giants that sell iPhones will not be allowed to offer discounts. While the strategy of giving discounts has worked for other brands, this apparently has created discontent amongst Apple's offline trade partners. Out of the five national distributors, Apple has also decided to retain only two -- Ingram Micro and Redington while the remaining three Brightstar, Rashi Peripherals and HCL Infosystems will be phased out by March 2019. But the picture might not be as gloomy as it's being reported.
The Counterpoint Research had earlier reported that the Indian premium smartphone segment grew 20 percent annually by volume and 28 percent by value in 2017. Apple, along with OnePlus and Samsung, is one of the top contributors in the segment. It led the premium segment, capturing 47 percent share during the fourth quarter of 2017 and 38 percent during calendar year 2017, driven by strong shipments of iPhone X and iPhone 7. These numbers were reported when Apple India's new country head Michel Coulomb took charge in December.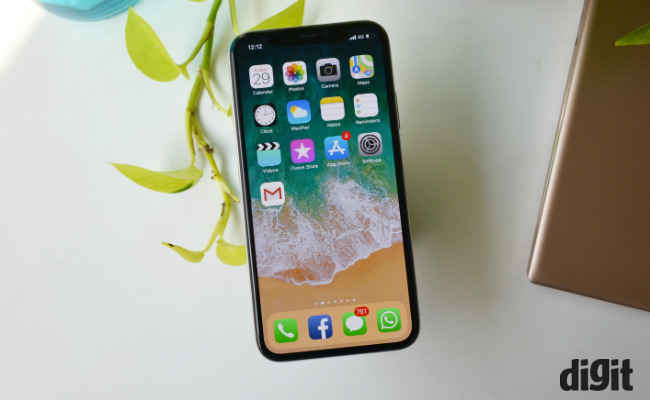 In May, Apple posted a healthy revenue of $61.1 billion for its fiscal 2018 second quarter and the company's CEO Tim Cook said he will now put great energy into the growing Indian market. During the company's earnings call with media, Cook said: "Let me start with India, and then I'll talk more about China. India, we set a new first-half record. So we continue to put great energy there... Our objective over time is to go in there with all of our different initiatives from retail and everything else. And so we're working toward those things. It's a huge market and it's clear that many people will be moving into the middle class over time, as we've seen in other countries."
In January, a company insider tipped that a new project by Apple will create over 4000 jobs in the country and the company's team in Hyderabad is focused on developing maps for Apple products. This news was followed by a report that Apple may start producing the iPhone 6s Plus in India to lower the price of the model. The decision to manufacture the phone in India could be an effort to bring down the prices to boost sales.